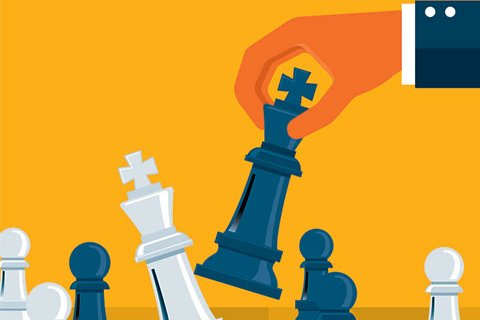 By Jo Causon, CEO, The Institute of Customer Service
I wrote in my blog last month that, in many ways, emerging from the lockdown is when the real test for businesses begins.
That feels even more true one month on. More businesses have begun to open up, including non-essential retail – and the starting gun has been fired for many hospitality and leisure businesses to re-open from 4 July – but life is still challenging and we are left with a sense that our current situation could be with us for a little while. That early sense of 'all in it together' has inevitably faded somewhat. Customer patience and tolerance – that was remarkable in the early days – is reverting back to pre Covid-19 conditions, increasing the challenge for businesses who across many sectors have lower staffing levels and ongoing disruptions in the supply chain. Maintaining levels of service is therefore going to become even more difficult and arguably even more important.
Key decisions looming
Meanwhile, key decisions are looming for many organisations. When and to what extent do they return to offices and physical locations? What degree of remote working will they retain into the future? The furlough scheme will begin to change soon to enable part-term working and employer contributions, and is due to end altogether in a few months' time. For increasing numbers of employers the crunch time is approaching when they need to make clear decisions about the extent to which they keep utilising furlough and whether (and when) they may regrettably need to make redundancies.
These are really tough decisions for organisations to make, made even harder by the fact that there really is no precedent for the situation we are in. We have had recessions before but the difference this time is that uncertainty over the future has never been so great. We simply don't know whether the virus will stay under control, whether there will be a second wave and further lockdowns – nor how consumers and clients will behave in terms of spending, confidence levels and business opportunities going forward. How much has customer behaviour really changed? Will the efficiency gains in moving to digital be sustained or will the customer desire a continued hybrid model? There are so many inter-dependent factors, affected by so many unknowns, that the position is highly unpredictable.
Balancing short-term with long-term
The factors that need to be considered vary widely across sectors, and of course every individual business is different in itself. So there are no easy blanket answers or solutions. However there are common themes and what I would stress, from talking to many different member organisations of The Institute, is that it's vital that short-term decisions taken now don't have a long-term negative impact on a business.
Of course, there will be actions that some businesses simply have to take in order to survive. But one of the key guidelines here should be whether an activity that a business is undertaking is no longer required on a permanent basis – or is simply dormant for now? What parts of the service experience have changed forever and what have we learnt that we want to continue for customers as we go forward? For example providing knowledge and advice has become even more important and in many cases a more human and genuine face where customers can feel that they are interacting on a more personal level – whether physically or virtually.
My fear is that some businesses may cut too far, too soon in areas that might, over time, come back again. It's a hugely difficult balance to strike, but there is a danger in going too far when 'battening down the hatches' and retrenching. So what we need to see is real innovation. Yes, things have changed but what should we be focusing on now to really differentiate our position and keep customers loyal?
Customer service ROI and productivity
If we fail to do this, I am also concerned that we could see something of a repeat of what we witnessed in the wake of the 2008 financial crisis, when businesses cut back heavily on the service agenda, leading to big falls in customer satisfaction. Our research at The Institute has repeatedly shown that organisations who are committed to service excellence over the long term outperform their peers financially – there is a clear return on investment.
One of the key factors in the UK weathering the economic storm after Covid-19 is sure to be keeping productivity high. Retaining customer service as a core strategic commitment can play a significant role in this, as it creates an environment where employees are more engaged and motivated and therefore more productive, while it also encourages repeat and higher levels of purchasing from customers.
These are the most challenging times that many leaders in business have ever faced. My advice is to try to keep a longer term perspective in any decision you make and remember also that, over time, investing in the customer service agenda pays a business back in bottom line returns.