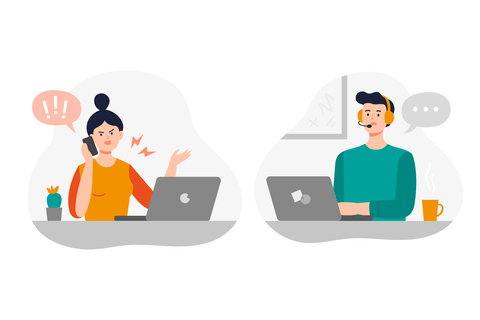 As we lean into the consequences of the cost of living crisis, it is important we continue to recognise and address true customer needs, and not make assumptions about what customers want. Inflation is affecting all of us, but it is clear that the impact is far from even. While rising numbers struggling to afford essentials, many still enjoy the luxury of choice.
As service professionals, we must focus on value and choice. Whether you are highly price-conscious or not, how that service is delivered, and the quality of the experience really matters. As organisations, we have never been more on show – and how we behave now will significantly impact long-term loyalty.
Our latest UK Customer Service Index released this week shows that consumers want far more than low prices to help them cope with the rising cost of living. From the most vulnerable to the most affluent in our society, what we all want is fair value and support from our service providers, and it is clear we are prepared to fight for this, as the record level of complaints we're now seeing highlights.
My concern is that in a rush to reduce prices, many brands are pursuing false economies by cutting corners in the wrong places. As a result of failing to get things right first time, the cost of handling complaints has risen to a record £9.24 billion a month. To put that into perspective, that is more than the monthly wage bill for the whole NHS! A huge drain on British productivity and only compounding the rising price of goods and services.
To address this, we must improve our understanding of the trade-offs different customers are willing to consider in terms of price, quality, availability, sustainability and support.
Our research proves this. Three in five of us believe low prices are becoming more important, whilst one in three of us are prepared to pay considerably more for quality service. Perhaps there is a higher degree of overlap in these groups than we might initially assume, dependent on the type of service, sector and personal context. However, as I have talked about before, the widening gap between those that can and cannot is a big issue that needs to be addressed by business, investors, Government and wider society.
Businesses and policymakers must recognise this distinction, and continue to offer essential services that remain inclusive to all. Quality and flexibility remain key to any service delivery.
It is clear from the latest Customer Service Index that those organisations that top our Index, such as UK Power Networks, Apple and Ocado, are continuing to invest in effective customer service. By avoiding the race to the bottom on price, they are sidestepping the pitfall of spiralling complaint handling costs and can focus on boosting returns.
Through a carefully calibrated focus on service, I am confident that even in the face of an economic downturn, by following their lead we can all boost our productivity, and by doing so help to address the broader challenges of societal polarisation, inclusivity and wellbeing.