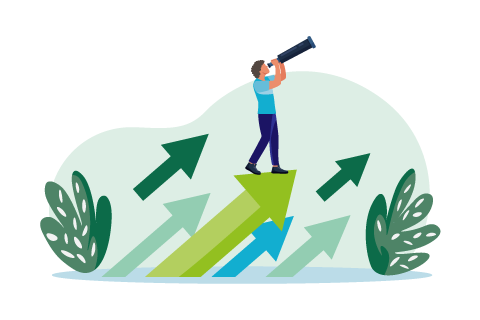 Parliament is well and truly back in session, and the health of the economy is a key area of concern as we prepare to enter an election year – particularly given the news this week of a larger than expected shrinkage in the UK economy. Both major parties have already shuffled their top teams and, with party conferences around the corner, business leaders will be looking for clarity on how each party plans to stimulate growth and attract investment into the UK.
Regardless of who the electorate chooses, the next Government will need the support and action of business to deliver on promises to get our economy back on track. For businesses and Government alike, we need to put the service experience front and centre of any plans to stimulate economic growth.
Despite the sharp decline in customer satisfaction outlined in our most recent UKCSI results, some organisations continue to hold off on making critical decisions and investments amidst the economic uncertainty. This is something that we need to address. With a background of more cost cutting, I am concerned that some CFOs still see the question as "How much do I have to spend on service to get by?" rather than "If we invested appropriately how big a return could we get?".
New ONS data also highlights economic concerns. It shows the bulk of people are still spending more than usual on food shopping while buying the same products. Results also highlight that customers are buying less and noticing less variety on the shelves. Supermarkets are selling more home meals, whilst restaurants are seeing fewer customers. And banks are seeing some mortgage holders who used to shop at higher-end supermarkets switching more spend to discount retailers.
Turning tide: a cause for cautious optimism?
There are, thankfully, some positive changes amidst this economic negativity. Wages have edged above inflation for the first time in over two years, and with last month's inflation figures slowing to 6.8%, down from a peak in October 2022 of 11.1%, there may be some signs of cautious optimism.
Added to that, recently revised data from the ONS showed a stronger UK economic performance in recovering from the coronavirus pandemic than previously thought. Whether this translates into greater confidence in the UK economy and business investment is yet to be seen. Whether this happens or not, we need to get ourselves out of this paralysis if we are to return to growth.
The real and tangible ROI of customer service
As our new Breakthrough return on investment (ROI) Research will set out when we share it with members next week, investment in quality service results in stronger financial performance, delivering better value to the customer while also boosting profits and productivity.
Investing in people – through hiring and training – leads to better performance and can result in increased customer spend, as we've seen recently with M&S. Not only that, it can also help reduce the amount of time wasted on poor customer service in the UK economy, which currently equates to an estimated cost of £9.8bn every month for UK businesses. If we can cut down that lost productivity, we can boost the economy too.
We want all organisations and the Government to wake up to the importance of the UK's customer service industry. We know that investment in service delivers not only for customers, but for shareholders and wider stakeholders and society too.
There has never been a more momentous time to focus on what makes us successful – to ensure we are relevant to our customers and to drive the service agenda forward through brilliant tech and even better people.
To grow, we need to believe – and next week, through our new research, we will again show that superior service results in better productivity and, in the private sector, greater profitability. This will hopefully help those in need a little nudge to see the business imperative of our Service Nation.