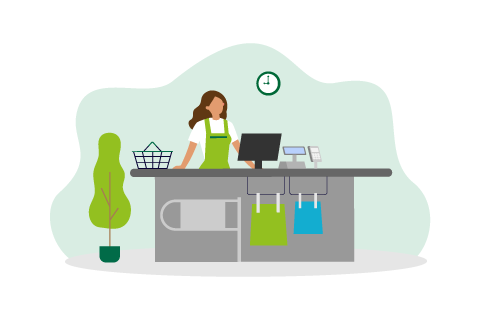 This week, I was asked by The Grocer to give some thought to the part that M&S's renewed focus on the customer experience has played in its recent success. A week on from M&S's return to the FTSE 100, it is interesting to reflect on the factors that contributed to its turnaround.
Following its drop into the FTSE 250 back in 2019, the retailer's share price has since risen by over 70% in the past year. When considering what has changed, one clear factor contributing to M&S's recent success has been its approach to service. While it is impossible to define precisely how big a factor, it is helpful to consider what is known about M&S's shift in strategy.
Service leadership
Stuart Machin, who took over as M&S CEO in 2022, highlighted the team's focus on the customer experience last week, saying: "We're only as good as our customers shopping with us today tell us we are. That's what matters, and if we do right by our customers, we'll do right by our shareholders." This sentiment is something The Institute has proven through its research for several years now. Our latest research on Governance demonstrates the need for organisations to balance the requirements of different stakeholders – and where they do in the longer term, they achieve sustained success.
The retailer has been open about its focus on the client and reinventing the service experience since the start of its shake-up in 2022. It has also made huge investments in its workforce and its customer proposition.
Beyond the price tag: how retailers can bring value to their customers
Set against the backdrop of high food price inflation, our UK Customer Satisfaction Index (UKCSI) shows satisfaction with food retailers has declined sharply – with overall customer scores seeing their sharpest fall since the 2008 financial crisis. M&S Food has managed buck this trend: it is now the third fastest growing food retailer, after Aldi and Lidl.
Despite the ongoing cost of living crisis, customers have shown that they are more than willing to pay for a higher quality product and experience if the value of the offering is perceived to be right – something M&S has picked up on, as it shortened supply chains and focused on quality as well as value for money.
Another aspect the retailer seems to understand is that good service builds customer trust and loyalty. Satisfied customers will spend more and are open to buying different products too. This can help grow sales and increase margins, even in challenging market conditions.
M&S, like other retailers, has had its share of customer problems to address, and this will also be the case going forward. Nothing ever stands still, but our most recent UKCSI shows its complaint handling has been very good. M&S's food division has climbed 8 places year-on-year in all sector rankings, to 3rd, making it the top-ranked food retailer for customer satisfaction. The challenge will be how it ensures that it stays there, and this means continuing to focus on the long-term value of the business and its customers.
Why is this important? 
We know that where customers believe they are being let down by a company, there is a heightened risk that they will move elsewhere – particularly in highly competitive and low-margin businesses. Long-term underinvestment can result in a spiral of declining sales, lower worker morale, and eventually poorer customer service. In the long run, companies with above-average customer service ratings generate 114% more income per employee, and it costs five times more to acquire new customers through marketing campaigns than it does to keep them.
In just a few weeks' time, we will be publishing a new Breakthrough Research, further highlighting the link between customer service and the return on investment across all sectors. M&S is showing that investment in the customer experience can boost footfall and, ultimately, the bottom line – and we hope Boards in organisations across the UK economy will take the right lessons from this turnaround when looking at their long-term service strategy.