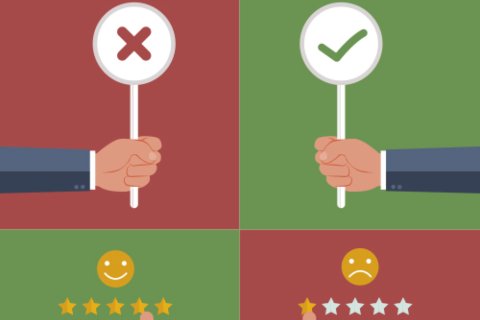 By Jo Causon, CEO, The Institute of Customer Service
What started as a blip has now become a trend. For the last four consecutive periods, the overall customer satisfaction score in the UK Customer Satisfaction Index (UKCSI) has fallen. The drop has been slight each time, but the Index now stands at 77.1 where two years ago in July 2017 it was 78.2. Satisfaction scores are now at their lowest level since January 2016.
We can't be happy with this. In difficult times, customer service can be the difference between losing market share and holding or gaining it. Our research consistently shows that high levels of satisfaction are strongly linked to better productivity, employee engagement and financial results.
Amongst the 13 sectors that we track in the UKCSI, 11 of them have seen their scores fall from a year ago. The biggest fallers have been Utilities (down 2.6 points) and Transport (down 1.7). Only Telecommunications & Media and Leisure have recorded very marginal improvements.
There are a number of concerning findings in the detail too. The number of customers who experienced a problem with an organisation has increased year on year by 1.5 percentage points to 14.3%, its highest ever level.
What's more, the percentage of customers saying that organisations have not kept their promises in fixing a problem or complaint has risen threefold to 17.2%. This is alarming because failure to keep to commitments only exacerbates a problem and can seriously damage customer loyalty and trust.
At the same time, news or views of negative experiences are often passed around by customers with their families, friends and social media networks. Our research finds that nearly one in four consumers (24%) have been directly influenced by a recommendation from a friend or family about the decision to use an organisation: peer group influence is growing.
What we also repeatedly find is that those customers who rate organisations highly on trust, recommendation, reputation and loyalty are far more likely to give the business a 9 or 10 out of 10 customer satisfaction rating. Everything is linked up and if pieces of the chain break down, the overall satisfaction level will be hit.
So where are organisations going wrong? The number of experiences that are right first time has plateaued and I would argue that we have got better at 'recovery' but not at tackling the real underlying issues.
A lot of this stems from the fact that organisations are operating in a complex and uncertain environment which is undergoing profound change. As a result, many are focusing excessively on the short term. But this doesn't work from a customer satisfaction perspective: a consistent, long-term approach is needed.
There are a number of key performance areas that drive higher customer satisfaction: making yourself easy to do business with, providing a joined up online/offline experience, keeping your promises, investment in the training and development of staff who are professional, empathetic and good communicators.
At an organisational level, commitment to the customer agenda must start right at the top. Leadership has to take a service focus and that must feed down throughout the whole organisation. It is also vital to ensure that the organisation is measuring the right things, the key indicators of the customer experience, and then using that information to fix problems at source rather than merely patching issues up after they have occurred.
Whilst the results of our latest UKCSI are disappointing, nevertheless there are positives to be taken. In particular, we continue to see some really impressive individual performances – examples of outstanding customer service commitment. Top for the second period running is First Direct with a score of 86.8. In second and third places we have two new entrants to the top ten in Debenhams and Suzuki, both of whom have impressively improved their scores from a year ago by around six percentage points. The challenge for these organisations is being able to retain this for the longer term.
What we also see in the Index is a cadre of businesses who repeatedly perform to a high level, regularly featuring in the top ten. Organisations such as First Direct, John Lewis, Next, Amazon and Nationwide demonstrate that to win with customer satisfaction, you need to be in it for the long term. This for me is absolutely key, service is not an initiative, it is an intrinsic business driver and company-wide ethos.
Other organisations need to take encouragement from this and study these perennial top performers to think about what they can learn. The positive aspect of customer service is that it is in organisations' own hands: invest in it, focus on it, and you can improve it.
Businesses are faced with challenging conditions. Now is not the time for short-term fixes or passivity – now is the time to hold firm and actively drive the customer service agenda. I hope we'll see organisations doing this over the next six months. Because this will be the one thing that they can control that really differentiates them on the global stage.