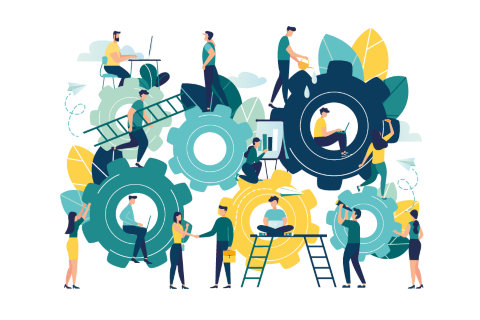 By Jo Causon, CEO, The Institute of Customer Service
The start of last week marked World Mental Health Day – and it's great to see so many organisations across the nation embracing initiatives and activities to promote mental wellbeing amongst their workforce.
Ahead of our Annual Conference tomorrow, Tuesday 19 October 2021, I've been reflecting on this challenging period we have all faced. The past 18 months have been tough on us all – both in our personal and professional lives – and supporting the mental resilience of staff has been thrust further up the corporate agenda than ever before.
However, we must remember that when it comes to employee wellbeing, one-off activities to mark a day alone are not enough. The simple truth is organisations cannot function without their people – and looking after them is crucial to success. I was privileged to chair a session this week for the Retail Bulletin on this very subject – and was impressed to hear from the speakers where it was just evident that mental and wellbeing was hardwired into the business not a series of events or activities. Still, it is clear this isn't the case everywhere.
An ongoing, sustained approach to supporting the mental and physical wellbeing of our workforce will not only increase employee engagement and satisfaction, but also unlock greater productivity and in turn, better financial results. What's more, an organisations' approach to wellbeing is fast becoming a key marker for how they are viewed by both employees and customers – driving higher staff retention and aiding recruitment.
As we embrace a hybrid working environment, we must ensure proper systems are in place to regularly check in with our people – and ensure they feel supported, no matter their workplace setting. The findings of our recent Work with a Purpose research showed both managers and employees value regular one-to-ones, participation in team meetings and regular, timely communications. Those organisations that take the time to check in and encourage staff to take positive actions to promote their wellbeing, as well as initiatives to maintain team morale and cohesion, will reap the greatest rewards. A note of caution though, we really need to make time for this to avoid this feeling like a 'tick box' exercise or an insincere approach. It is all our responsibility to check in with colleagues and ourselves.
Whilst I am encouraged to see so many organisations embrace wellbeing policies in their day-to-day activities – there is still an underlying and deeply concerning issue to address. Recent research, as part of our 'Service with Respect' campaign, found that many customer-facing staff continue to face hostility from customers regularly. Worryingly, such instances have led to many reporting having suffered mental health issues – with reports ranging from loss of sleep and motivation through to anxious thoughts and vivid flashbacks.
This is deeply troubling on a human level; no one should be faced with an unsafe and hostile working environment. But it is also a fundamental threat to business success. Our research shows that many victims of customer hostility have either left their job or are seeking a new one, as a result – costing UK businesses an estimated £1bn in recruitment costs. If we are to successfully rebuild our economy, both government and business leaders must stand up, take notice and do more to protect our frontline staff.
For businesses, this involves offering ongoing mental health support programmes for service staff and increased training opportunities to help employees handle difficult situations as and when they arise. But to really address the issue, we must block it at the source. We are calling on the government to create a new, standalone offence for those who assault customer-facing employees – to provide a clear deterrent to such behaviour and give our frontline service workers the safe and respectful working environment they deserve.