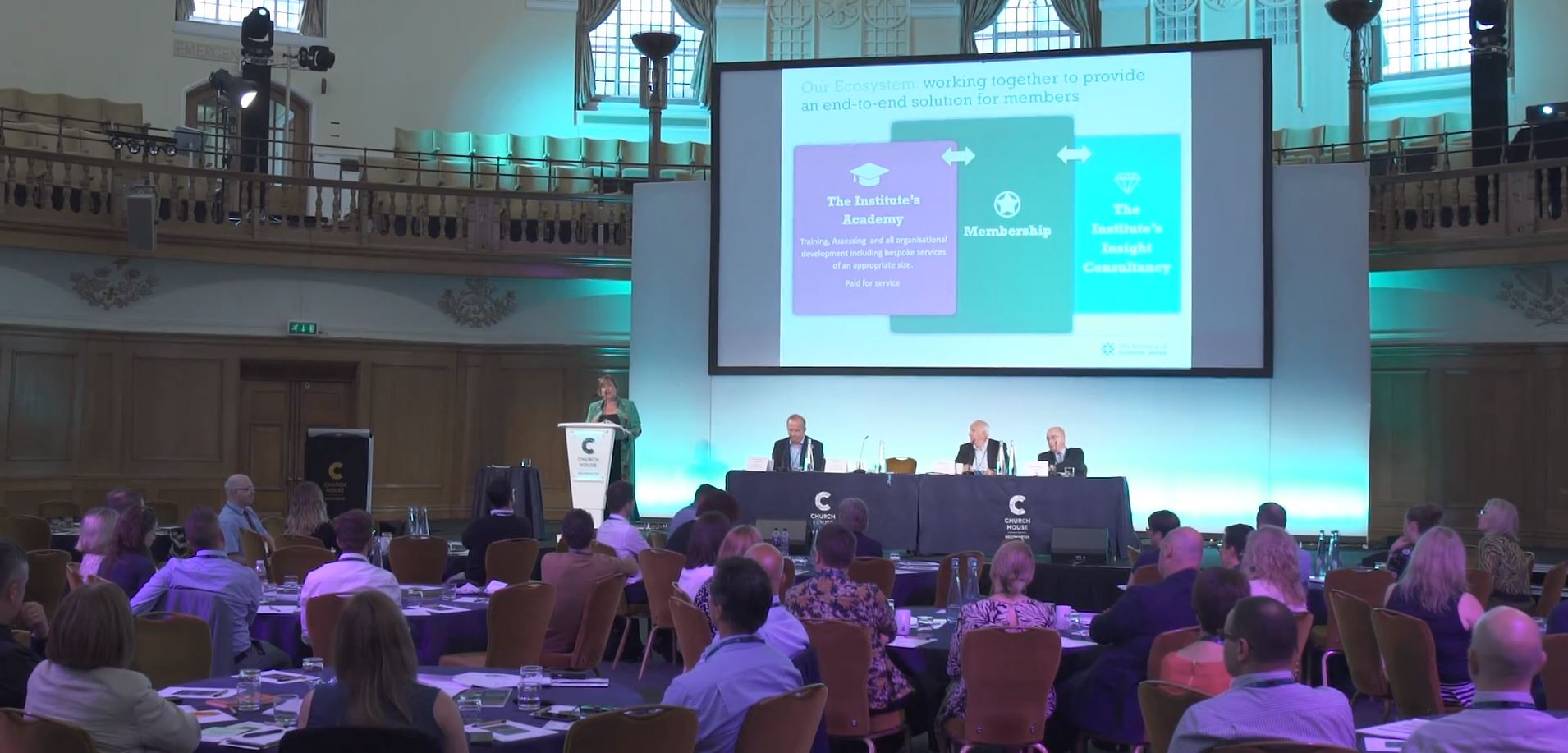 Annual General Meeting and Members' Meeting 2022 (13 Jul 2022)
The Institute of Customer Service's Annual General Meeting and Members' Meeting is an exclusive, members-only event offering you an excellent forum to network with the UK's leading organisations and learn from the best practices.
Our 25th AGM and Members' Meeting will take place at Church House Westminster, 27 Great Smith Street, Westminster, London SW1P 3NZ.
You will be welcomed by Jo Causon, CEO of The Institute. We will explore themes that help business leaders navigate the current challenging landscape: building trust, the relations of the human/tech interface and emerging customer service trends.
Our panellists: 
Agenda
9am: Registration and refreshments upon arrival
9:30am: Welcome and introductions
9:45am: AGM starts – review of 2021-22 and 2022-23 business plan
10:45am: Refreshment break
11am: Members meeting – Speaker and panel session
12:00pm – 12:15pm Products and services news – what's new and coming up?
12:15pm-1:30pm: Lunch and networking opportunities
Download the Accounts for the financial year 2021/2022 report 
Download the invitation letter
Watch AGM 2021 recording (Member-only)
Download the minutes from AGM 2021 
Spaces are limited, so please register now. We reserve the right to limit each member to two places, should we hit the venue's capacity.
Each organisation receives one vote during the event. If more than one person per organisation votes, only the first vote will be counted.
We are monitoring Government advice regarding any Covid-related restrictions. We would like to encourage every attendee to take the lateral flow test the evening before or the morning of the event. Upon arrival you will be asked to confirm that you have had a negative test result within the last 24 hours. If you have any symptoms, please do not travel. There will be a limited number of tests available on the reception desk.
If you have further queries please contact icsevents@icsmail.co.uk or call us 0207 260 3034.