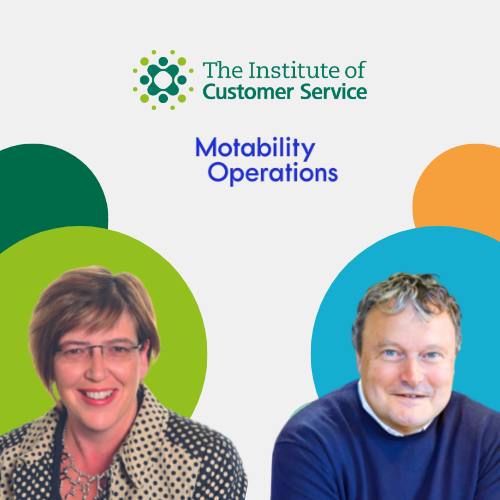 Head to Head with Andrew Miller (Motability Operations Group Plc)


Andrew Miller, CEO at Motability Operations Group Plc, will be meeting with Jo Causon, CEO of The Institute of Customer Service, as part of our Head to Head series discussing leadership and challenges faced.
Andrew was appointed Chief Executive of Motability Operations Group Plc on 1 January 2021. An accountant by training, he has led organisations through periods of rapid technological change and has extensive experience of successful digital transformation in consumer-facing industries. His experience covers strategic, operational and finance roles at a number of companies across many sectors.  Most recently Andrew was the CEO of McDonalds in the Nordics and prior to that, CEO of Guardian Media Group, where he reshaped the Guardian's portfolio of businesses to support its transformation into one of the world's leading digital organisations. From 2002 to 2014, he carried out a similar transformation as Chief Financial Officer and Non-Executive Director of Autotrader.
Andrew has previously held senior finance roles at Pepsico Europe, Procter and Gamble, Bass and a start-up company. He is also a Non-Executive Director for Channel 4 and has previously held Non-Executive Director roles at the AA plc and Ocean Outdoor Media plc. He is a member of the Institute of Chartered Accountants of Scotland qualifying in 1991, training with Price Waterhouse after completing his law degree at Edinburgh University. Andrew also sits on the Advisory Board for Sarah Brown's Theirworld Charity.