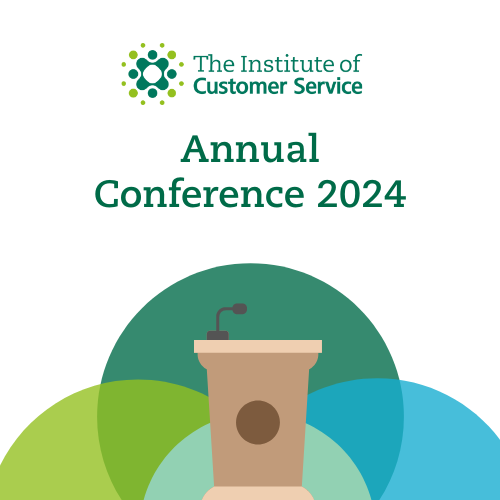 Annual Conference 2024 – The Service Nation: Building a Thriving Future

Our Annual Conference is the biggest forum for customer service thought leadership and best practice in the UK. It attracts the biggest speakers from a range of industries. It is suitable for business leaders and service professionals from board to manager level.
We carefully curate the day to bring you examples of global service excellence in a collaborative forum that helps you network, share best practice and gain insight to meet your business objectives.
We will explore how you can achieve long-term success by prioritising exceptional service whilst embracing sustainable practices. Hear about new approaches to customer service – including proactive problem-solving, omni-channel engagement and the future of AI – to help you foster loyalty, advocacy and sustainable business growth.
This unique event brings together thought leaders, experts and policymakers from various fields to exchange ideas and explore innovative solutions. It also features an exhibition area where you can engage with leading CX, research and technology providers.
Join us on 12 March for our flagship event of the year. Engage with peers and exchange ideas to help your team and organisation succeed.
---
Ticketing terms and conditions:
1. Tickets are non-refundable and not transferrable to a different date. If for any reason you cannot attend, you can nominate a colleague to attend in your place, subject to you notifying us at least 48 hours prior to the event.
2. Invoice payment is available to members only and payment terms are 30 days. Tickets must be paid in full before the event or you may be refused entry.