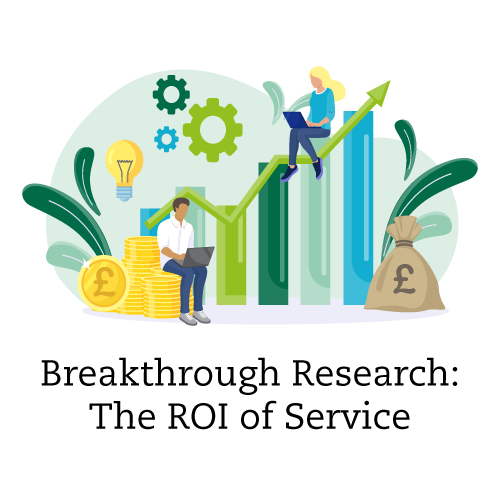 Breakthrough Research Launch: The ROI of Service

Join us at the online, member-only launch of The Institute's latest Breakthrough Research: The ROI of Service.
The Institute's latest research will examine whether high levels of customer satisfaction lead to better financial performance and assess the financial results of companies that appear in the UKCSI, as well as the relationship between customer satisfaction and key financial metrics – including ebtida, revenue growth and revenue per employee.
If you need to convince key stakeholders in your organisation about the financial benefits of customer satisfaction, join this webinar to hear the latest evidence and insight about the impact of customer satisfaction on financial performance.