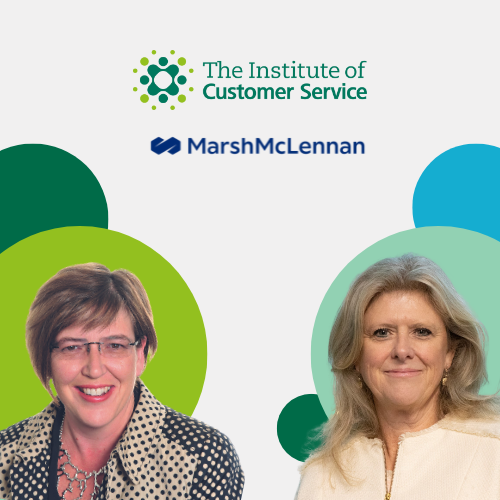 Head to Head with Ailsa King (Marsh McLennan)

Ailsa King, Chief Client Officer of Marsh McLennan, will be meeting with Jo Causon, CEO of The Institute of Customer Service, as part of our Head to Head series to discuss leadership and challenges faced.
Ailsa joined Marsh in April 2017 as Chief Client Officer, where she works across the firm's operations in the UK to lead the development of solutions to assist clients in mitigating the risk management challenges they face. Ailsa is also CEO of Marsh's Risk Management Client Service Team, which serves the firm's large and complex clients.
In addition, Ailsa chairs Marsh's Quality Council, the Conduct and Culture Committee and the Marsh Services Limited Board.
Previously, she worked at Willis Towers Watson, where she worked for 25 years and has always held client facing roles since she embarked on her career with Sedgwick as a Client Executive.