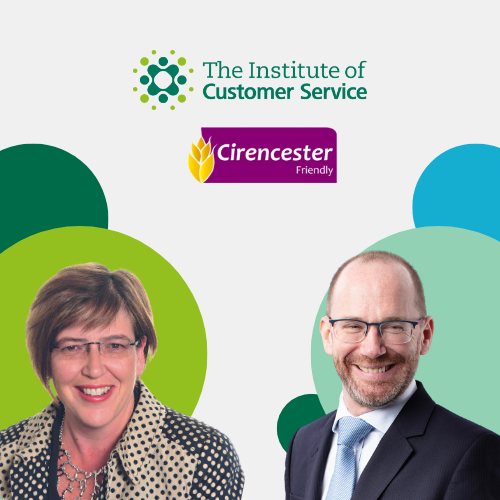 Head to Head with Andy Morris (Cirencester Friendly Society)

Andy Morris, CEO of Cirencester Friendly Society, will be meeting with Jo Causon, CEO of The Institute of Customer Service, as part of our Head to Head series to discuss leadership and challenges faced.
Andy stepped up to the CEO role in September 2022, having previously been Director of Finance and Risk for the Society. Andy is a Fellow of the Institute of Chartered Accountants with over 25 years of experience across Financial Services.
This includes the mutual sector, with previous senior roles at Leek United and Nationwide Building Societies.
Andy is a Member of the Chartered Institute of Securities and Investments and holds a Masters in Business Administration from London Business School. He is also an active Board Member of the Association of Financial Mutuals.