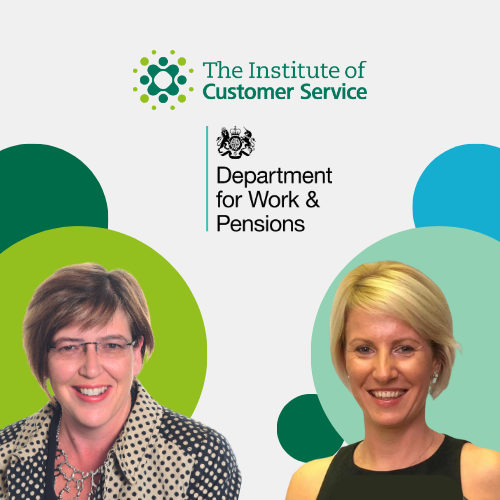 Head to Head with Liz Fairburn (Department for Work and Pensions)

Liz Fairburn, Customer Experience Director at the Department for Work and Pensions, will be meeting with Jo Causon, CEO of The Institute of Customer Service, as part of our Head to Head series to discuss leadership and challenges faced.
Liz joined the Department for Work and Pensions in March 2022, having previously worked in Financial Services – mainly Direct Line Group (DLG) for the previous 25 years. Her career, so far, spans a wide range of roles – from Operations and Customer Experience to Learning and Development, with a proven track record for developing people. She has spent several years in senior roles, working closely with other senior Leaders and Executives.
Liz has a personal purpose of 'driving positive change' and a real passion for customers and people, which is why she loves working in Customer Experience and driving tangible improvements whist delivering a shift in culture.
She currently leads a diverse team within Customer Experience Directorate, made of 5 distinct Deputy Directorates, all with a slightly different focus on their customers – including Advanced Customer Support, Customer Experience Strategy and Standards, Customer Experience Insight Research and Analytics, Customer Experience Centre of Expertise and Disputes Resolution Service.
With a constant focus on the customer, Liz and her directorate strive to support the 3 Departmental outcomes while building capability to drive continuous improvements.