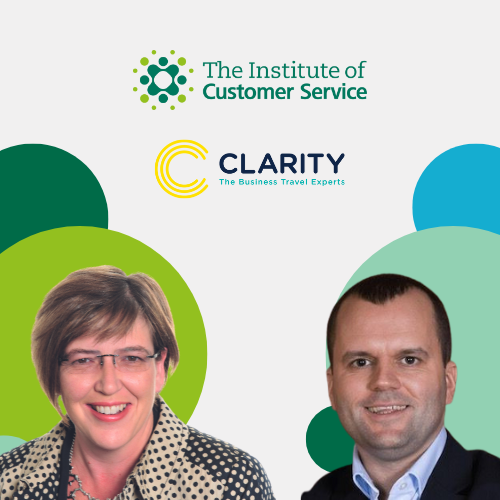 Head to Head with Pat McDonagh (Clarity Business Travel)

Pat McDonagh, CEO of Clarity Business Travel, will be meeting with Jo Causon, CEO of The Institute of Customer Service, as part of our Head to Head series to discuss leadership and challenges faced.
Pat is the Chief Executive Officer of Clarity, one of the largest Business Travel & Events Agencies in the UK handling in excess of a million trips and events per year with clients from a wide variety of industries. These include Infrastructure, Professional Services, Retail, Public Sector, Elite Sports, Higher Education, Charity & NGO and Marine sectors.
Having held Senior positions at MyTravel, Thomas Cook and The Co-operative Group, Pat and his team have grown the business rapidly with a reputation for outstanding 24/7/365 service and ground breaking technology. Clarity were recently awarded ServiceMark with Distinction accreditation, a testament to the commitment to service throughout the business.