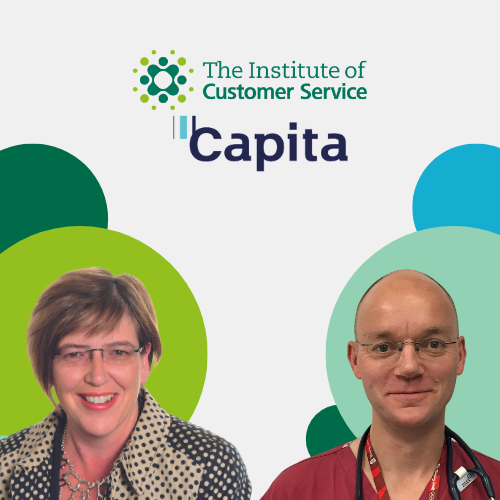 Head to Head with Dr Charles Young (Capita)

Dr Charles Young, Senior Medical Officer at Capita, will be meeting with Jo Causon, The Institute's CEO, as part of our Head to Head series to discuss leadership and challenges faced.
Charles is a medical professional who received his training in London and currently works one day a week as an emergency physician at St Thomas' Hospital in London. Over the past 15 years, Charles has dedicated the majority of his time to fulfilling various health-related commercial leadership positions. These roles have included Executive Editor at The Lancet, Editor in Chief at the BMJ Evidence Centre, and Vice President for Clinical Solutions at Wiley. Charles is also a long-standing member of the UK's National Institute for Health and Care Excellence (NICE) External Accreditation committee and Editor in Chief of the Clinical Case Reports and Health Science Reports journals.
For the past eight years, Charles has been working at Capita, initially joining as the Medical Director for one of their healthcare businesses. As the Senior Medical Officer for Capita, Charles now oversees the company's healthcare sector, providing clinical leadership to a team of approximately 1,500 clinicians and guiding the operations of their 30 health businesses. Moreover, Charles leads Team Health, a team that encompasses all of Capita's health-related functions, including occupational health, HSE, safeguarding, wellbeing, and clinical governance. Additionally, he plays a vital role in leading Capita's Net Zero strategy, demonstrating the company's commitment to sustainability.