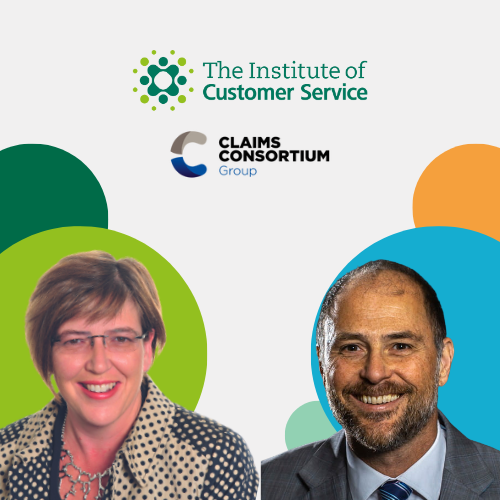 Head to Head with Jeremy Hyams (Claims Consortium Group)


Jeremy Hyams, CEO and Founder of Claims Consortium Group, will be meeting with Jo Causon, CEO of The Institute of Customer Service, as part of our Head to Head series discussing leadership and challenges faced.
Jeremy has been an advocate for exceptional customer service since establishing Claims Consortium in 1996 and has been VP of the Institute of Customer Service since 2017. He believes that businesses must be agile and innovative to satisfy the needs of the modern customer and that new technologies must keep the customer at heart.
His unwavering commitment to these values and to changing attitudes towards service in the insurance sector is embedded across Claims Consortium, unpinning everything they do and the shared values of the staff.
The company's listing two years running in the 'Sunday Times Top 100 Companies to Work For' demonstrates how a motivated, engaged workforce plays a crucial role in delivering empowered, customer-first service.
His company holds 'Investors in People Gold' status, has been listed for four years running by the London Stock Exchange as 1 of 1000 'companies to inspire Great Britain' and in 2017 won the prestigious 'Queen's Award for Enterprise and Innovation' in software development.