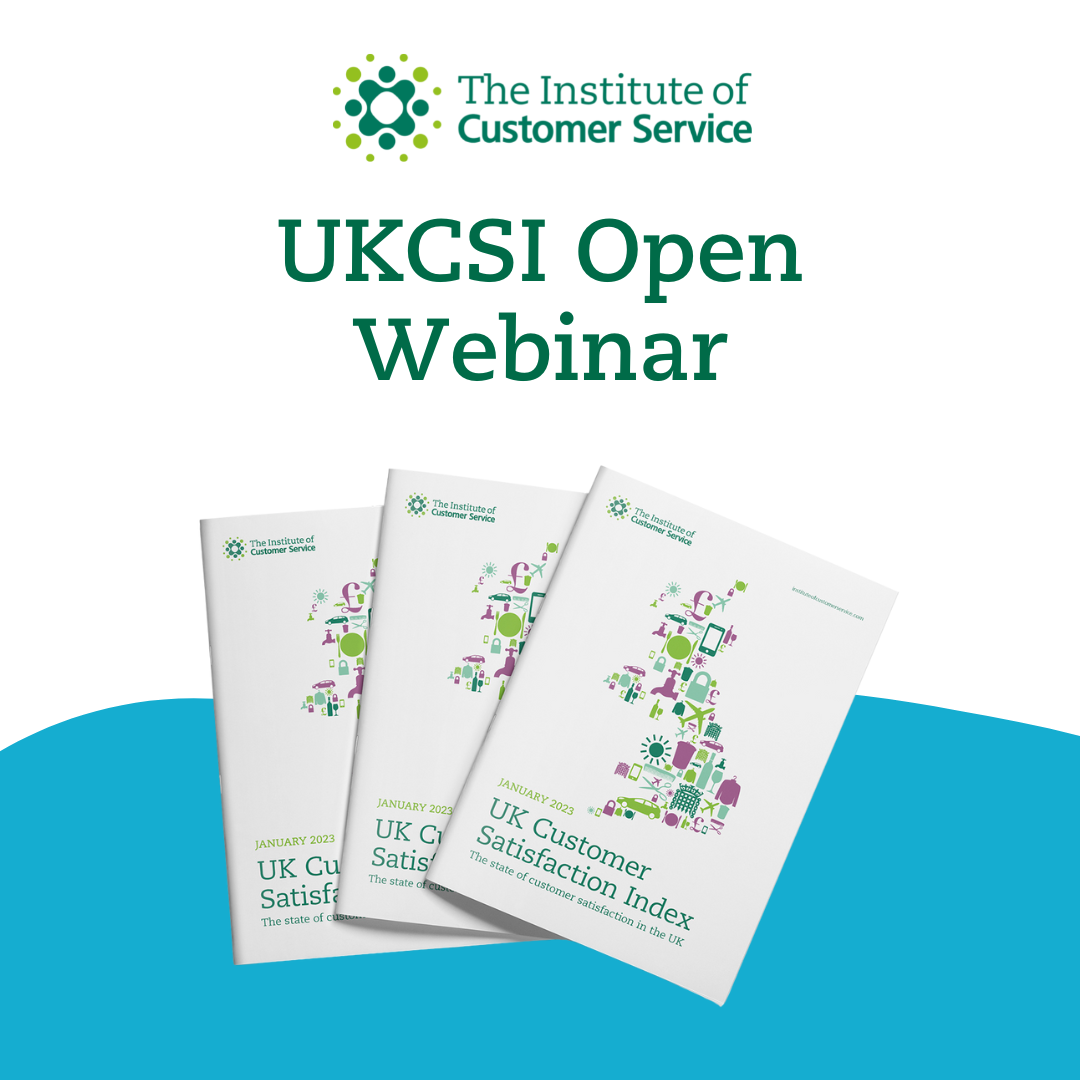 UKCSI Open Webinar (16 Feb 2023)


For our January 2023 UKCSI, we are hosting a special version of our launch webinar, open to members and non-members alike. The webinar will cover the same elements as our member-exclusive launch webinar last 24 January.
We will share the highlights and analysis of the current state of customer satisfaction and give you an overview of the insight gained from the 45,000 different customer experiences contributing to each iteration of the UKCSI.
Our CEO, Jo Causon, and our Head of Research & Insight, Brian Weston, will demonstrate how you can use the UCKSI to measure customer satisfaction and benchmark perceptions of your service experience against competitors inside and outside your sector. We will also walk you through the bespoke research and insight we offer members and how they can benefit your organisation.
About the UKCSI
The UKCSI is the national barometer of customer satisfaction published twice a year by The Institute of Customer Service since 2008. It is an independent, objective customer satisfaction benchmark on a consistent set of measures on over 280 organisations and organisation types across 13 sectors.
The UKCSI gives an objective view of customer satisfaction in the UK, providing a unique way of tracking and comparing customer satisfaction performance across the UK economy.