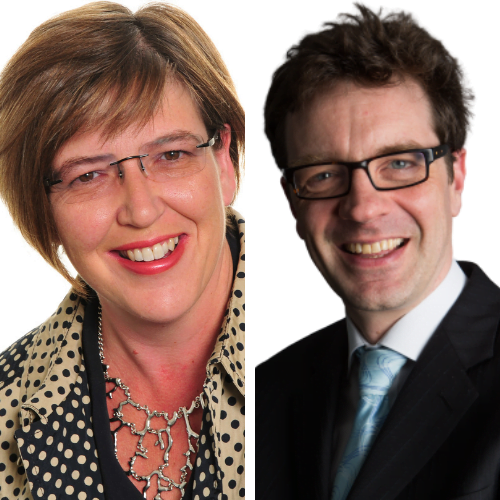 Head to Head with Matthew Vickers (Ombudsman Services)
Each week our CEO, Jo Causon interviews a business leader to discuss the challenges their organisation is facing. Jo's guest this week is Matthew Vickers, Chief Executive and Chief Ombudsman of Ombudsman Services (OS).
About Matthew Vickers – Chief Executive and Chief Ombudsman of Ombudsman Services (OS):
Os is the UK's energy and telecommunications ombudsman, providing independent dispute resolution which is open to consumers and microbusinesses in these key regulated sectors. OS works closely with government, regulators, industry bodies and consumer advocates in identifying trends and risks and in promoting fairness in business practice.
Matt was recently appointed to the Independent Expert Panel responsible for hearing complaints of bullying, harassment and sexual harassment against Members of Parliament, He is a Trustee of Human Rights at Sea and his former roles include CEO of the Scottish Legal Complaints Commission and British Consul in Madrid with the Foreign and Commonwealth Office. He holds a doctorate in the history of Victorian and Edwardian Liverpool.
About Jo Causon – CEO, The Institute of Customer Service:
Jo joined The Institute as Chief Executive in 2009. Since then, she has driven membership growth by 150 percent and established the UK Customer Satisfaction Index as the country's premier indicator of consumer satisfaction, providing organisations with an indicator of the return on their service strategy investment.
Working across the public, private and voluntary sectors, Jo provides strategic advice to boardrooms to raise the standards of service across the UK, providing evidence of the connection between customer satisfaction and operational efficiency and profitability.
You can send your questions in advance by emailing: icsevents@icsmail.co.uk