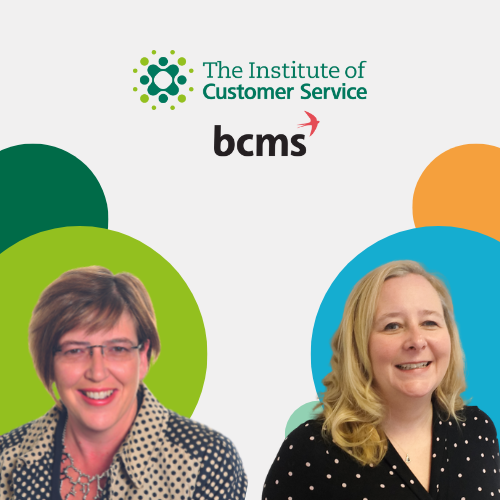 Head to Head with Liz Jackson (BCMS)

Liz Jackson MBE, Sales and Marketing Director at BCMS, will be meeting with Jo Causon, CEO of The Institute of Customer Service, as part of our Head to Head series to discuss leadership and challenges faced.
Liz is an inspirational figure with an extraordinary story. After running her own award-winning company for 17 years, a business which she launched the year she lost her eyesight, she is now a director at leading Corporate Finance advisor BCMS. The first business in its sector to become majority owned by its employees, BCMS is a corporate finance firm with a difference, with a 50/50 male and female leadership team, and a long-standing commitment to supporting philanthropic causes at home and abroad.
A published author and colourful, engaging public speaker, Liz has presented at events and conferences across the world, and her many media appearances include The Secret Millionaire and the BBC's CEO Secrets series. Liz will talk passionately about how doing good things makes good business sense – and can lead to improved financial performance.
Liz's goal in business is to connect like-minded business leaders, and she also hosts and facilitates The Fellows Group, a vibrant network of over 200 entrepreneurs who have successfully transacted through BCMS. The network aims to bring together individuals who have all been through the unique, life-changing experience of selling their companies.
Honored by Her Majesty the Queen, Liz was awarded an MBE for services to business.