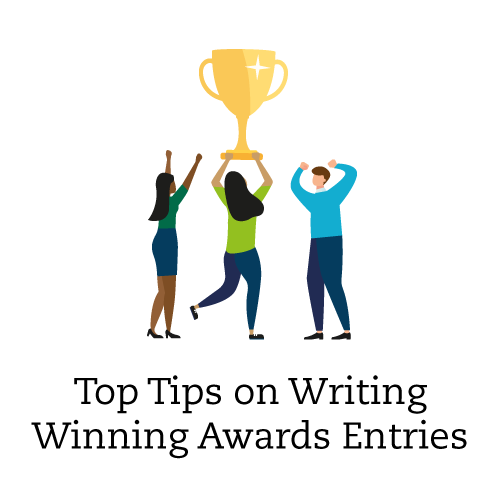 Top Tips on Writing Winning Awards Entries

Are you eager to be recognised for your outstanding customer satisfaction efforts at the Institute's UK Customer Satisfaction Awards? Join us for an insightful webinar that will equip you with the knowledge and inspiration you need to craft your award-winning entries.
We will show you how to achieve the most effective outcomes from your Awards submissions, whether you are a seasoned entrant or considering it for the first time. You will also have the opportunity to hear first-hand from some of our previous Awards winners as they share their journey to success.
Mike Faulkner – Chair of Judges for the UK Customer Satisfaction Awards will be joining David Dagger, Director of Communications & Corporate Affairs to give his insight on the judging process and useful tips when entering. 
Emma Morris – Customer & Quality Director at Redrow, Emma is spearheading and developing the group-wide customer services strategy, drawing on her 30 years of experience in the sector. Emma also works within the recently consolidated Group customer service, sales, marketing, and communications function. In this role, she has been working closely with the group and regional heads of customer services, construction and sales directors on a group-wide customer service strategy, and has been key to ensuring that our best-in-class customer experience adapts to the current climate.
Tim Elsom – Executive Partner with IBM Consulting. He is an AI leader with 30 years of experience in IT consulting with a particular focus on the consumer industry. As well as his day job, he is officially an AI geek blogging frequently on LinkedIn and he has his Youtube channel, EYE4AI focusing on the latest news and developments in artificial intelligence. Tim's IBM team and Next plc won the Institute of Customer Service award for Best Partnership in 2023 and is a finalist in the UK IT Industry Awards 2023 for Best Artificial Intelligence Project taking place next month.
Why attend?
Gain expert insights into creating award-winning entries
Learn from the experiences and advice of previous Awards winners
Receive practical tips and resources to improve your Awards submission
Connect with like-minded professionals and expand your network
Sign up to gain valuable insights, practical tips, and real-world examples that can elevate your entry to a winning standard.