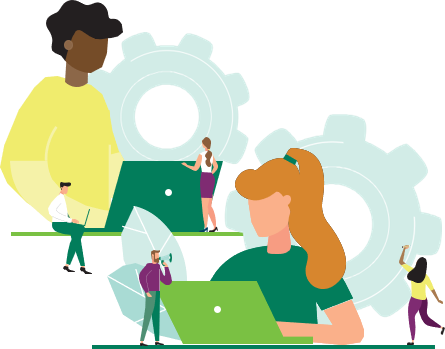 The lifting of all Covid restrictions this week will have sparked a sigh of relief for organisations across the country. Yet the escalating cost of living crisis and the incredibly concerning and escalating situation in Ukraine suggest businesses and their customers the world over will be facing even more challenging times ahead. As global supply and resource issues continue, it's more important than ever for organisations to think about their approaches to their service delivery and communications to maintain customer satisfaction.
The catalogue of issues we have faced over the past few years has sparked a fundamental change in customer behaviour. I believe we will see a continued shift away from mass global consumerism over the coming months and years. Whilst initially sparked by nationwide lockdowns, customer preference for local brands and products has shown no signs of slowing down as the nation starts to reopen, as many found the convenience and quality of local organisations meeting their needs long term. What's more, consumers are increasingly likely to give their custom to authentic local businesses, and they know and understand them on a personal level. A friendly hello from a familiar face, or the ability to order 'the usual', can go a long way to securing long term loyalty.
The trend towards localism is also being driven by wider societal issues. The results of our UKCSI indicate customers are placing increased importance in areas such as ethics and environmental sustainability when choosing which brands to engage with. We are becoming more aware of the carbon footprint of our purchasing decisions and, as a result, choosing to purchase from brands closer to home. As we move ahead, organisations should think about how they can support and scale up local supply chains to support the end-to-end delivery of customer service, taking advantage of local products and suppliers.
Our report also provides clear evidence that trust is becoming increasingly important for consumers. Trust can manifest itself in many ways, though our report points toward two particularly important factors: authenticity and accountability. Staying local has become associated with convenience and familiarity, but with the resultant advantage of supporting jobs and businesses in your local area and economy.
As rising inflation tightens purse strings and customers become ever more conscious of how – and where – they are spending their money, these trends are likely to rise ever higher on the agenda. Whilst I wouldn't suggest this indicates the end of mass consumerism, we are starting to witness a move away from 'faceless' or 'non-accountability' in favour of more personal, authentic and familiar businesses – where transparency is key. As we move forward, I urge members to continue to reflect on this and think about the role of local supply in their service delivery models.