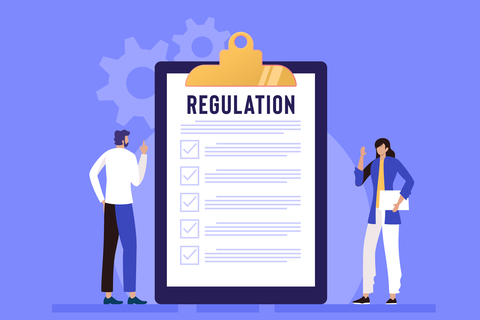 Whether we notice it or not, regulation touches many parts of our daily lives. It is an important aspect of businesses within regulated sectors, designed to ensure fairness protect consumers, make organisations accountable and reduce systemic risks for the long-term good of the economy. Importantly customer satisfaction is forming an increasingly important part of any regulatory framework to improve the overall experience for consumers. Yet in a rapidly shifting customer experience environment, it's time also for the regulation of service to evolve accordingly.
In recent times, we have begun to see a movement toward principles and frameworks in regulation – offering guidelines and a degree of flexibility as opposed to a 'tick box' approach. When it comes to measuring and enhancing service levels, embracing this shift will be paramount. Whilst it has its uses, a minimum standards approach does little to encourage innovation and service excellence and typically fails to consider individual customer circumstances. Such practices can risk dehumanising complaints, inadvertently driving the wrong behaviours and in some cases putting vulnerable customers at risk.
Currently, some regulatory service measures whether an organisation's service offering is rated 'good' or 'bad' by gathering data on quantitative measures such as complaint handling and speed of responses. Whilst such data can be important, a more useful analysis would consider the culture of service across an organisation as a whole – rather than its individual parts and how this aligns with the leadership ethos of the organisation and, in turn, to pay and rewards.
Another interesting question in the regulation of service is how we can measure trust. This is something we have been thinking hard about in recent times. There seems to be a general unwillingness to use trust as a metric, deferring instead to functional measures such as speed or reliability of service. These are not necessarily key drivers of service and certainly required, but in an increasingly complex service environment, establishing and benchmarking consumer trust is becoming ever more critical, and we have been exploring how we can effectively measure it.
We work with regulators across many sectors, helping them evolve their measurements and include the right metrics to drive the right outcomes.
Cross-sector benchmarks such as our UKCSI provide a useful barometer for both regulators and organisations to measure the state of customer service within and outside of sector. It's often simple enough to look across your own industry and see how your organisation is tracking, but cross-sector analysis will help you truly understand how you stack up against the other brands your customers really compare you to.
Given the volatility of the marketplace and potentially increasing polarisation between those that can afford and those that cannot – ensuring that regulation protects the vulnerable and supports organisations doing the right thing will be vital as we navigate an increasingly complex environment.