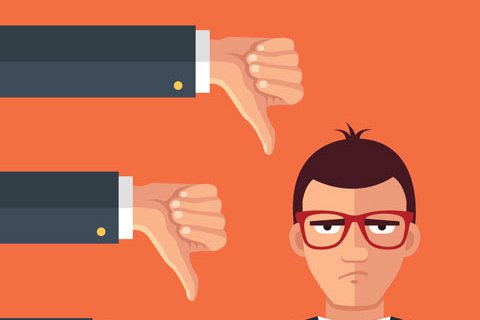 By Jo Causon, CEO, The Institute of Customer Service
Institute of Customer Service response to the Public Administration Select Committee 'More complaints please!' report The Public Administration Select Committee's (PASC) role is to examine the quality and standards of administration within the Civil Service and scrutinises the reports of the Parliamentary and Health Service Ombudsman (PHSO). Committee members can choose their own subjects of inquiry and seek evidence from a wide range of groups and individuals with relevant interests and experience.
Over the past year, PASC conducted several inquiries into complaints handling. The committee's first inquiry on this subject entitled 'Complaints: do they make a difference?' was published today and looks at complaints systems within government departments and agencies, including how effective these bodies are at addressing complaints and how well they are used to improve the performance of services.
As part of the committee's inquiry, Joanna Causon, the CEO of the Institute of Customer Service gave evidence in June 2013 to the Public Administration Select Committee. The Institute of Customer Service now shares its views on the current state of complaints in the public sector and some recommendations on efficient complaints handling.
'Complaints: do they make a difference?' The new report examined whether the current complaints system delivers fairness, redress and justice for people who complain, by looking at how different government departments and agencies use complaints as a source of information, to improve public services delivery. It also looked at how ministers and officials handle complaints made by MPs on behalf of their constituents.
The report highlights a number of key areas which were discussed by Jo during the inquiry: the consequences of poor complaints handling how well complaints are handled from beginning to end, the culture in place to ensure the organisation can collect and respond to feedback, in a timely fashion. The leadership that enables appropriate attitudes and behaviours to have a positive impact on experience the value of complaints and feedback and what measures are put in place.
Supporting evidence from the Institute of Customer Service can be found below.
The state of complaints in the public sector Institute research shows a direct correlation between customer satisfaction and complaints. The UK Customer Satisfaction Index (UKCSI, published bi-annually by the Institute, reflecting the current state of customer satisfaction in the UK across 13 sectors) results showed that after five consecutive years of increase, overall customer satisfaction levels in the UK have fallen from 78.2 (January 2013) to 77.1 (January 2014). This indicates that UK organisations -including local and national level public sector organisations- , did not make progress in raising the quality of customer service during 2013.
The latest UKCSI report shows that the top three sectors generating the most problems for customers are Telecommunications (22% of customers), Public Services (national) (19%) and Public Services (local 20%). Public sector (both local and national level) also has the highest proportion of silent sufferers: 6.8% (local level) and 5.5% (national level) of all customers. This means that although customers had a problem, they did not report it. Customers that did not make a complaint 'didn't think that it would make a difference' (57.4% for local and 56.5% for national levels) or they considered that the 'complaints process it too much hassle' (17.1% local and 23.3% national levels).
How to handle your complaints with care? Empower your staff The way that complaints are dealt with has an important impact on the level of satisfaction experienced by a customer, as majority of complaints are staff related. Indeed, the sector has among the highest proportion of complaints which cite staff attitude (40.3% for local level and 33.7% for national level services) and staff competence (37.1% for local and 33.9% for national level). People also complained about the slow delivery of service and the availability of good services. The service experienced through different channels should be consistent, with customers understanding what to expect when they give feedback, regardless of which platform the complaint is received through.
Joanna Causon commented: "Customers won't necessarily expect staff to resolve a complex issue immediately, yet the initial contact is crucial in terms of whether the overall customer experience will be seen as positive. To be successful, representatives receiving complaints must be empowered. They need an enhanced set of customer service skills combining insight, emotional intelligence, commercial acumen and technological awareness with support from the organisation."
Be agile and receptive to feedback in an ever changing environment – organisations need to be prepared to respond quickly to changing customer needs. Customers are better informed and have the option to use various channels to give feedback to organisations, such as social media. Organisations not only need to create clear, understandable complaint processes, but there is a need for a culture which is accommodating to complaints and customer feedback. This culture needs to be evident at every level of the organisation with clear leadership which promotes the importance of feedback all the way throughout the organisation. Moreover, organisations need to take time to analyse the feedback they receive, making sure that they use this information wisely.
Causon continued: "The current way of dealing with customers is still very much process based. Customers have more power today than ever before and they will vote with their feet. Organisations need to make sure that they take customer feedback on board and focus on involving customers in the creation of products and services. Alignment of a feedback culture must be achieved at all levels, making sure that there is clear communication about why customer service is important, and the impact this has on the sectors performance."
Measure the right things: Organisations should not only report on complaints but also Customer service standards and benchmarking measure the right things. The Institute's UKCSI gives a good indication on what the key factors that matter to all citizens are, such as professionalism, quality and efficiency of the provided service, ease of doing business, problem solving and timeliness. The reporting process should remain visible and should be discussed at the most senior levels.
Causon added: "Based on the Institute's experience, those organisations that report on their customer service and make sure that they report on measures that are relevant to the customer are more likely to deliver a successful customer service strategy, as this is a clear indication of their commitment to the cause."