In the last few weeks, we have been inviting our members and wider network to share examples of great and inspiring customer service against the odds. Below are some inspiring stories submitted to us showcasing these examples of really going above and beyond or of service being delivered differently.
Should you wish to submit your story, please fill in this form here.
Boots: greater focus on serving vulnerable customers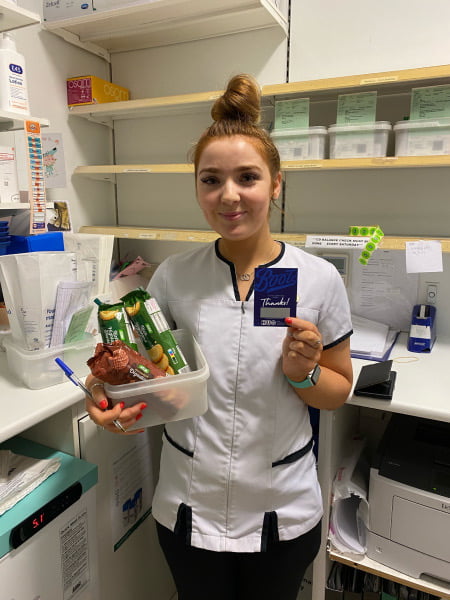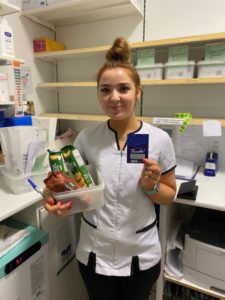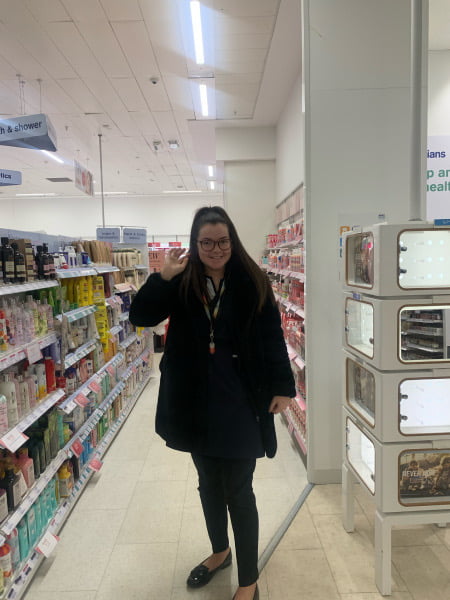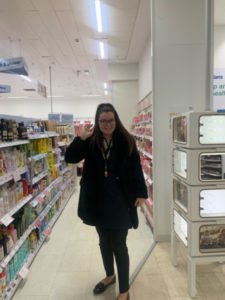 "We know how much Customer Care matters to all of our customers and patients, we are blown away everyday as we hear so many amazing stories from our colleagues as well as wonderful thank you's from our customers far and wide.
After delivering medication to a vulnerable patient in our community and chatting to him from a distance, one of our colleagues Lisa found out that the elderly gentleman's television was broken and he had been sat on his own in isolation for the past two weeks. Lisa contacted gentleman's godson and arranged for a television of her own, that she no longer used, to be delivered and set up in the gentleman's home.
An elderly customer in his late 80's came all the way looking for a cafe and no transport to get back home…. Kerry sat with him, got him coffee made him feel comfortable and she managed to get him a taxi home, even getting the taxi driver to take him to the shops before dropping home over 50mins away
Emma a pharmacist was aware of a 96 year old customer who was self-isolating on his own so she set up a virtual pub quiz for him to join in with.
Lucy a Pharmacy Advisor, decided to treat all her isolated patients that she's delivering to with a packet of biscuits to cheer them up and to say thank you for their loyalty.
Colleagues have been joining forces and providing personal care packages for customers and patients."
– James Griffin, Boots UK
Berry bpi: fast response ensures supplies to new Nightingale Hospital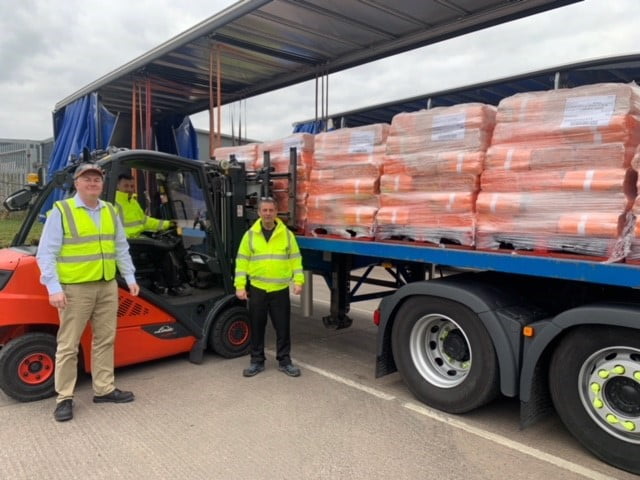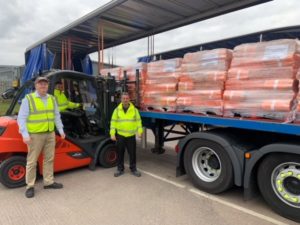 "The Heanor factory of Berry bpi recycled products has made the first delivery of clinical waste sacks to the new NHS Nightingale Hospital in London.
Built over 10 days with the assistance of the UK Armed Forces, the temporary hospital, housed in the Excel Exhibition Centre, has the capacity to treat up to 4,000 patients affected by Covid-19.
The Berry bpi Heanor facility received a call from the NHS to urgently despatch 150,000 clinical waste bags directly to the hospital. Production was rescheduled and the following morning a delivery was arranged with the company's logistics partner XPO, who has been working tirelessly with the bpi recycled team to ensure that critical supplies are reaching customers.
"We have been working closely with the NHS at the highest level to ensure that we meet the increased demand for clinical waste bags," commented Berry bpi sales director Lorcan Mekitarian. "However, given the speed of development of the Nightingale Hospital, we were asked to deliver these sacks in less than 24 hours. I am deeply proud of the efforts from everyone at bpi and XPO who have helped us in meeting this challenge in very difficult circumstances."
The Heanor factory is a major supplier to the NHS and in recent weeks has turned over a large of part of its capacity to meet the increased demand from hospitals across the country for clinical waste sacks, which are vital in the fight against infection and in keeping hospitals functioning."
– Lucinda Homes, Berry bpi
St James Place: business-as-usual thanks to the support of several key workers
"There are a dedicated team of around 30 people who are keeping the engines of SJP running. They have been given letters to explain our position, in case stopped by the police, explaining that they have a job to do.
These are odd times and you would think that there would be less post…No, there's plenty, and this week sees the arrival of all re-directed post from ALL locations…What fun!
All post is collected and divided into Department, for Cirencester post, and also for each Location. Whilst the Post Room sort the daily Cirencester post, a dedicated team of volunteers open, sort and re-address all items, to get them out to Partners, scanning items of immediate importance along the way! There are also a chosen few who come in and collect post to be completed for their Department.
All post then goes back to the Post Room to be franked and sent onwards.
Throughout the day the cleaners wipe down anything that is touched regularly – there are antibacterial dispensers everywhere! There are 'no entry' signs on stairways and lifts, and clear areas for everyone to work. Sandwiches are delivered daily for which everyone is very grateful.
Needless to say, everyone is working hard to get what needs doing DONE! The good side is that there are plenty of parking spaces, a luxury that will not be forgotten in a hurry.
Business As Usual also continues to be completed by our wonderful reception team."
– Sally Lovell, St James' Place
Silva Homes: celebrating Winnie's 100th birthday while observing social distancing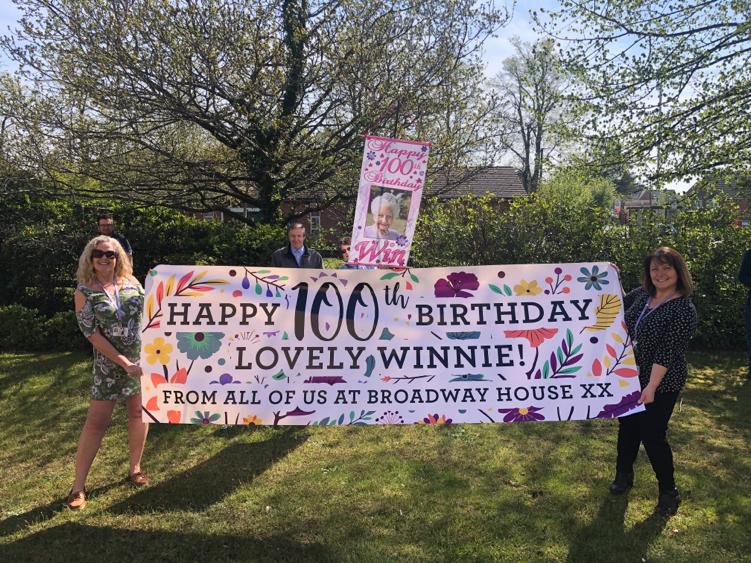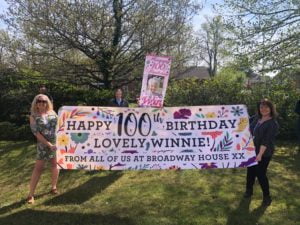 "Recently, one of our customers at a Silva Homes Independent Living scheme turned 100 years old. To celebrate, our Silva colleagues at the independent living scheme surprised her with her family and friends. They gathered in the scheme's garden, staying, two metres apart, to sing happy birthday to Winnie who watched and danced from her flat window.
A colourful banner was held up which read: "Happy 100th Birthday lovely Winnie! From all of us at Broadway House xx."
A big birthday party had been planned for Winnie before the coronavirus outbreak but sadly had to be cancelled to keep everyone safe.
This lovely gesture organised and made by Karen Thomas the Broadway House Team at Silva Homes made Winnie's day special, even under the circumstances. They really went the extra-mile for her. Winnie was even interviewed for BBC Radio Berkshire which she enjoyed massively!"
– Will Vallins, Silva Homes
Should you wish to submit your story, please fill in this form here.