Improve business performance by focusing on better customer outcomes
Whatever your organisation does, you can gain a huge advantage by keeping the needs of your customers at the forefront. We guide you to prioritise customer outcomes, gain insights into your customer base, and determine where to allocate resources for maximum impact on your service offering.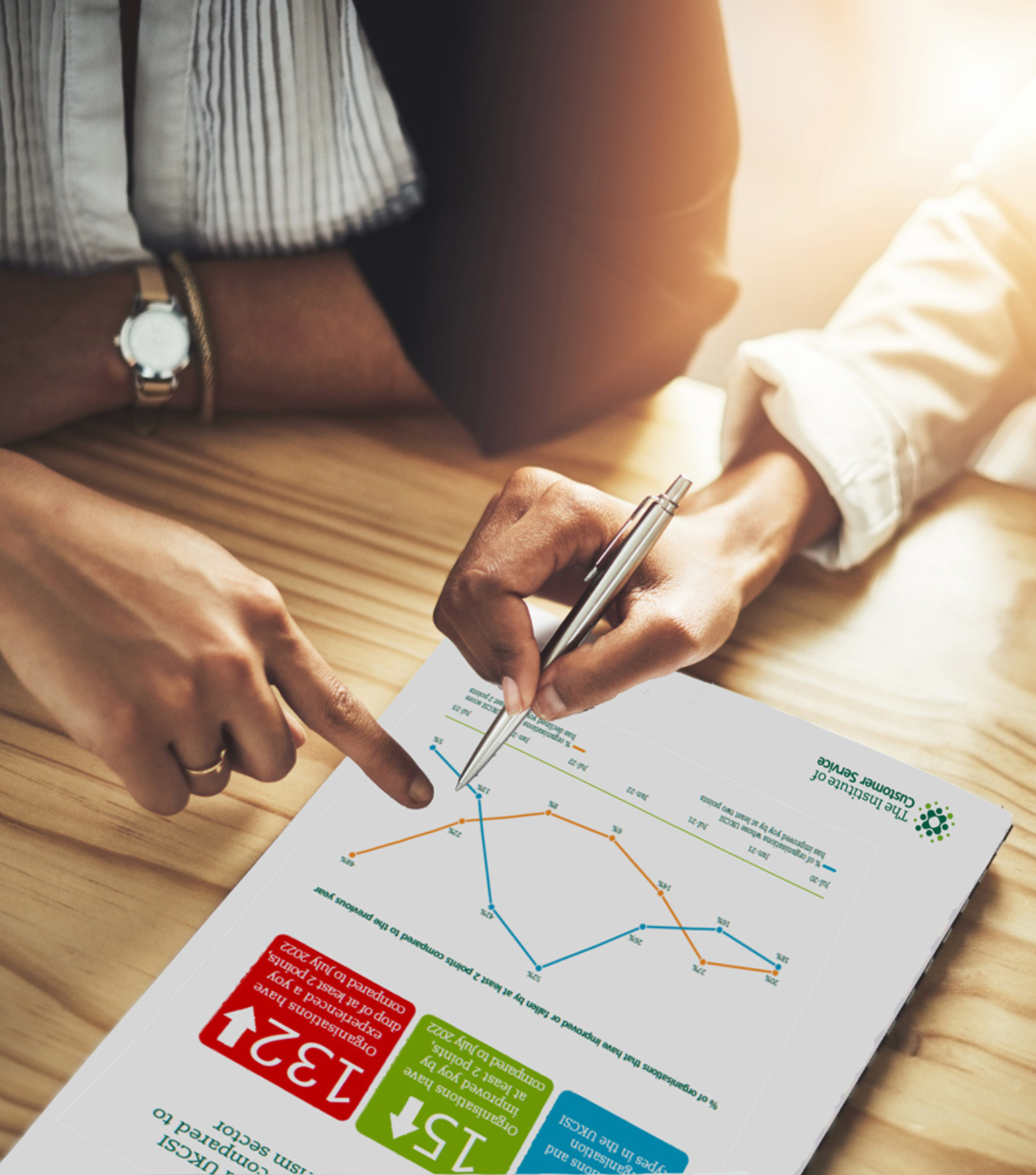 By becoming an Organisational Member, you will gain access to numerous member benefits, including:
Breakthrough Research: independent thought leadership research on vital customer experience topics
UK Customer Satisfaction Index (UKCSI): an independent, objective benchmark of customer satisfaction in the UK
ServiceMark Accreditation: a national standard independently recognising an organisation's achievement in customer service and its commitment to upholding those standards
Networking and events: gain valuable insights to help you enhance customer satisfaction and drive business success
To learn more, simply provide your details below, and we will send you further information.
Become a member today
Request more information on organisational membership
UK Customer Satisfaction Index - January 2024
For our January 2024 UKCSI, we will be hosting a special version of our launch webinar, open to members and non-members alike. The webinar will cover the same elements as our member-exclusive launch webinar on 23 January 2024.
We will share the highlights and analysis of the current state of customer satisfaction in the UK, guide you through the latest findings and identify where organisations need to focus to improve customer satisfaction and business performance.