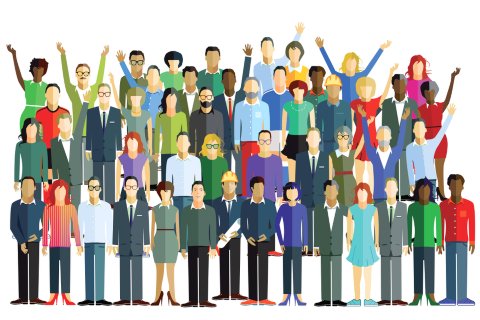 By Jo Causon, CEO, The Institute of Customer Service
It's been a year since we launched our Service with Respect campaign; calling on the Government and businesses to do more to protect customer-facing staff from rising levels of hostility and abuse. The response has been amazing to see, with organisations, politicians, the media and the public coming together to support the campaign. However, while we can see good progress being made, we recognise that we still have some way to go.
On 29 June 2021, the Home Affairs Committee published their Violence and abuse towards retail workers report. The report makes multiple references to the work we have been doing through our Service with Respect campaign and the All-Party Parliamentary Group on Customer Service. It shows a worrying rise in violence against retail employees over the past five years, with a number being verbally and physically assaulted, as well as spat at and coughed on. These shocking findings provide further evidence of the increased pressure on those working in our nation's service industry.
While it is reassuring to see politicians on the committee now calling for greater protection for these essential workers, laws to protect shop workers alone do not address the wider issues we are seeing across a range of industry sectors. Our own research shows that the worrying rise in instances of abuse and hostility are not isolated to retail workers. We have evidence from every corner of our service industry – from those working across our public transport networks to those in call centres, with a fifth of those reporting facing hostility experiencing it over the phone or via digital channels. Inevitably, the issue is having a worrying impact on staff's mental health – with many of those facing hostility reporting issues from loss of sleep and motivation through to anxious thoughts and vivid flashbacks, with many even having to seek professional help.
This is of course unacceptable. No one should have to work under fear of hostility and abuse – and we have a duty of care to protect our front-line workers and ensure they are treated with respect. But the issue has economic consequences, too. Our research shows that a third of victims who have experienced customer hostility have either left their job or are seeking a new job as a result – potentially costing UK businesses an estimated £1bn in recruitment costs. As we emerge from lockdown, customer-facing staff – who account for 61% of the workforce – will be in the front line of our nation's economic recovery. If we are to build a better society, with stronger businesses at its core, we all should consider what more we can do to protect the safety and mental resilience of our service workers.
Alongside our members, we are continuing our campaign for the Government to consider widening protections to all of our vital service sector employees to encourage behavioural change. We are exploring the best way of doing this. It could mean, for example, creating a new specific offence (building on existing legislation) for those who threaten, abuse or assault all customer service professionals in-person, on the phone or online. We also encourage businesses to play their part, ensuring investment is in place to provide additional support and training to prepare their people for the increased requirements of their role.
All our service staff deserve to be treated with respect – and we hope this will prompt businesses and politicians to provide the right protections for customer-facing staff up and down the country.