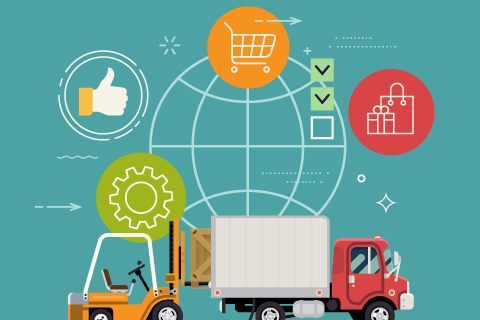 By Jo Causon, CEO, The Institute of Customer Service
Of the many challenges we have faced over the past year, amongst the most significant for organisations in recent months has been the increased pressure placed upon our supply chains. The 'perfect storm' combination of the implications of a global pandemic, Brexit, the blockage of the Suez Canal, and shortages of raw materials and semiconductors has had a major impact on the speed, reliability and quality of goods and services across nearly every sector.
As things stand, this poses significant challenges. Our most recent UKCSI revealed that the number of complaints about poor service in the last six months was at its highest level since 2009, with availability of goods being one of the key drivers of customer dissatisfaction. In an age that has been about 'I want it, and I want it now'; organisations are left with the difficult task of how to manage the balance of customer demand for immediate delivery, with the harsh realities of a reduction in supply and slowdown in the flow of goods and services.
These issues are made more acute given that industries have in recent years activated a just in time approach. In a global world, our ecosystems are complicated and often entwined. We are all more reliant on each other to deliver that seamless experience, and if a single part of the chain fails then we quickly see a domino effect.
This provides us with a few important lessons to be learned and opportunities to reset. The likelihood of disruptive events happening in the future has been accelerated, so how we plan and ultimately manage these will be a significant test of our leadership. As we saw in the immediate aftermath of the first lockdown, consumers may be understanding initially, but this patience can quickly wear thin. Now more than ever, risk management will be crucial, putting in place contingency plans to minimise the impact of supply issues. With measures such as keeping a greater amount of 'buffer stock' for critical and popular products and designing supply chains such that important items can be ordered from multiple suppliers; ensuring strong supplier partnerships based on trust and quality are in place; in addition, we need to think more radically for example sharing resource potentially across organisations to support the overall delivery of the service. In this ecosystem where supplies are going to get shorter, we need to get smarter in how we manage resource, not just within our organisations but across the wider supply chain
Equally, it's important to acknowledge that issues will inevitably arise – and consider how to manage and potentially help reset customer expectations. The key lies in open, honest and proactive communication – managing customer expectations early and clearly signposting potential delays to service times and order fulfilment at all relevant stages of the customer journey, as well as providing choices.
Unfortunately, I fear that supply chain challenges – along with the increasing impact of the so-called 'pingdemic' on businesses' staffing schedules – will be ongoing for some time as well as the inevitable rise in costs. As we navigate the coming months and years, scenario planning and considering the resulting issues to provide choices for the customer will become even more important in retaining customer satisfaction and loyalty. The breadth and impact of the service offering has never been wider; the winners will be those who have support systems in place to efficiently deal with issues as they present themselves and help customers to understand the choices they have. In essence, in our new world, we all as consumers and businesses will need to think more carefully about the choices we make in order to ensure a good overall customer experience.