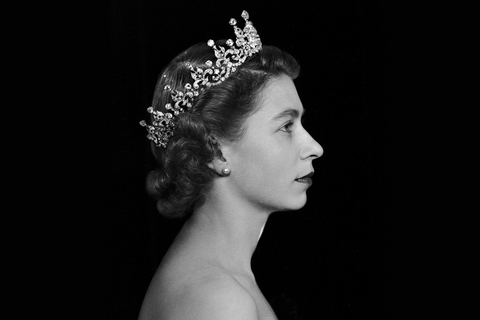 The passing of Queen Elizabeth II has saddened millions of people around the world. She stood as a powerful emblem of service and leadership, carried out with an unfailing sense of duty and an unmistakable humility and grace.  
I have written many times about leadership in this blog, but wanted to take this opportunity to reflect on what we can learn from Her Majesty to apply in our own professional and personal spheres. Whether you're a monarchist or not, there is no doubt that she provides a wealth of leadership lessons. 
Here are five short reflections on the service and leadership example Queen Elizabeth II set: 
The importance of values:

w

ithout doubt, the Queen had clear and deep-rooted values which formed the basis of her life. When values are genuinely held, they create an integrity and authenticity that inspires and motivates others. 

 

Being really clear about your role and purpose:

I have often written about the need to have a clear purpose, and this links directly to the authenticity point. The Queen spent a whole life in service and it defined who she was. She was absolutely clear about her role and was at one with committing herself to it. In the same way, business leaders need that clarity if they are to steer the organisation forward and bring people with them.

 

Acting and listening respectfully:

the Queen

listened to others and gave them her personal attention. Indeed, we see from the Queen's example that the ability to listen is an intrinsic

part

of leadership. 

 

Retaining currency and relevance:

the Queen's core principles didn't alter – but she was able to embrace change as the years passed. She had the ability to flex her connection with the world around her while staying true to herself. During the pandemic, for example, she embraced Zoom as a channel to stay in touch. In that way, even though some believe the concept of a monarchy is anachronistic, she remained relevant. She retained her currency.

 

The human touch:

I never had the privilege of meeting the Queen in person, but one thing you hear again and again from people who did is that they felt like she made time for them on a one-to-one level. She had the human touch – and a wonderful sense of humour and fun too. Who can forget her participation in the James Bond stunt at the 2012 Olympics, or her taking of tea with Paddington Bear? The Queen reminds us that, to be a leader, you have to be able to relate to people and truly connect.

 
As we reflect on Her Majesty's remarkable 70-year reign – and anticipate the reign of King Charles III that is just beginning – her strong moral leadership, humility and quiet influence can be the inspiration for our own future commitment to our shared Service Nation.