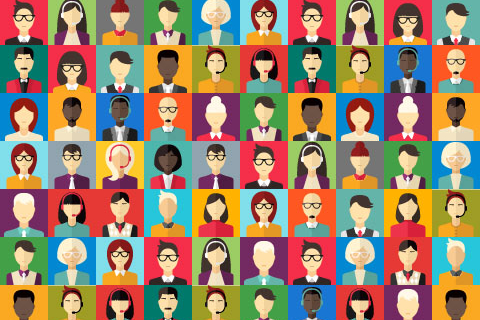 By Jo Causon, CEO, The Institute of Customer Service
It has been nearly a year since we at the Institute launched our Service with Respect campaign; calling for the Government and businesses to do more to protect our customer-facing staff from rising levels of hostility and abuse. It has been great to see so many of our members and parliamentarians from across the political spectrum stand up in support of the campaign – sharing in our belief that our front line service workers deserve to be treated with respect. However, even as we begin to emerge from lockdown, more still needs to be done.
We recently released new research revealing the worrying impact increased customer hostility is taking on the well-being of our nation's service workers. Over half of those we spoke to admitted to suffering mental health issues because of hostility – with reports ranging from loss of sleep and motivation through to anxious thoughts and vivid flashbacks and many even having to seek professional help.
These reports are shocking and extremely concerning – especially as they come from all sectors, from hospitality and transport to finance. Let us remember that these are the very people who have been working tirelessly for over a year to keep our nation running, often putting themselves in harm's way to allow us to continue to receive our most basic services. They are owed our gratitude and appreciation, and at the very least our basic respect. The last year has been difficult on us all – and there is no doubt we are all impatient to regain the freedoms we have forsaken, but it is unacceptable for this impatience to boil over into confrontation. I urge us all, as customers, to consider the toll of our actions – and as business leaders, to remember that we owe our front-line employees a duty of care.
This is not only a matter of basic decency, but also a critical business necessity. Our research shows that many employees who have been victims of customer hostility have either left their job, or are seeking a new job, as a result – costing UK businesses an estimated £1bn in recruitment costs alone. What's more, with customer-facing staff accounting for 61% of the nation's workforce, they will also be at the very core of our recovery from the economic impact of the pandemic. If we are to emerge from this crisis with stronger businesses, and a better society, we all must do more to protect the safety and mental resilience of our service workers.
Alongside our 160+ supporters, we are continuing our campaign for Government and businesses to do more to protect our front-line staff. We are calling for a new standalone offence for those who assault customer-facing employees and encouraging employers to ensure their people have the level of support and training they need to handle the challenging requirements of their role and manage difficult situations when they arise.
Our service workers deserve our support and respect, which starts with creating a safe working environment, free from hostility and abuse.
Click here for more information on our Service with Respect campaign and how you can get involved.