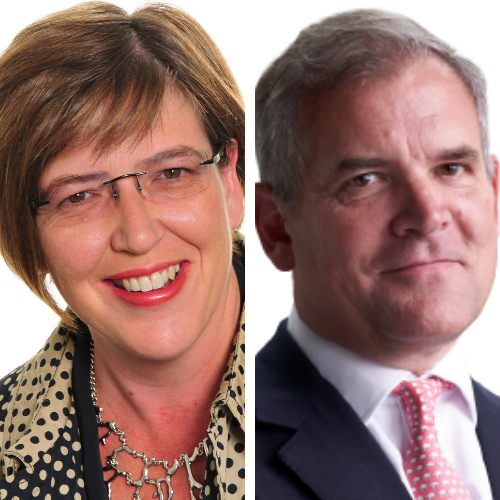 Head to Head with Bruce Carnegie-Brown (Lloyd's)
Each week our CEO, Jo Causon interviews a business leader to discuss the challenges their organisation is facing. Jo's guest this week is Bruce Carnegie-Brown, Chairman of Lloyd's.
About Bruce Carnegie-Brown – Chairman of Lloyd's:
Bruce Carnegie-Brown was appointed Chairman in June 2017. He is currently also Vice-Chairman of Banco Santander and Chairman of Cuvva, a digital motor insurance business.
He was a Non-Executive Director of JLT Group plc from 2016 to 2017, prior to which he was Non-Executive Chairman of Aon UK Ltd from 2012 to 2015, Senior Independent Director of Catlin Group Ltd from 2010 to 2014 and Chief Executive for Marsh UK and Europe from 2003 to 2006. He was Chairman of Moneysupermarket Group from 2014 to 2019 and Senior Independent Director of Close Brothers Group plc from 2006 to 2014 and is a Past President of the Chartered Management Institute.
He previously worked at JP Morgan for 18 years in a number of senior roles and was Managing Partner of 3i Group plc's Quoted Private Equity Division from 2007 to 2009.
About Jo Causon – CEO, The Institute of Customer Service:
Jo joined The Institute as Chief Executive in 2009. Since then, she has driven membership growth by 150 percent and established the UK Customer Satisfaction Index as the country's premier indicator of consumer satisfaction, providing organisations with an indicator of the return on their service strategy investment.
Working across the public, private and voluntary sectors, Jo provides strategic advice to boardrooms to raise the standards of service across the UK, providing evidence of the connection between customer satisfaction and operational efficiency and profitability.
You can send your questions in advance by emailing: icsevents@icsmail.co.uk