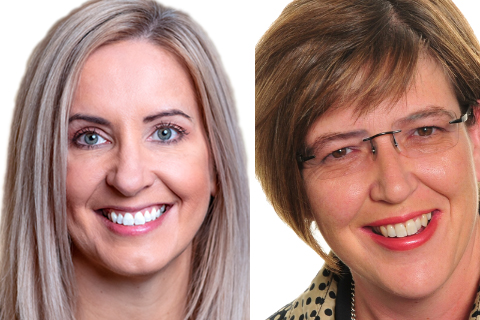 Head to Head with Jo Dow (Business Stream)
Jo Dow, Chief Executive of Business Stream will be in conversation with Jo Causon as part of our Head to Head series.
About Jo
Jo joined Scottish Water's Finance Team in 2002 before being seconded as one of a team of three people to help create the world's first licenced water retailer – Business Stream. She became Finance Director of the new company in 2006 and was appointed Chief Executive in October 2014.
In her capacity as CEO, Jo has played a key role in helping to transform Business Stream from a public sector monopoly into a commercial, dynamic, award-winning retail business with a real passion for making a positive difference to its people, customers, the environment and local communities.
Jo's focus in recent years has been on delivering the company's ambitious growth strategy to help cement Business Stream as one of the leading players in the UK water market. This has included supporting the business to secure a number of high profile, multi-million pound contracts, including the Scottish public sector water and waste water framework contract, and undertaking two major acquisitions that have helped position Business Stream as one of the largest water retailers in the UK.
Jo is a member of the BITC Scotland Advisory Board, a business-led membership organisation dedicated to promoting responsible business by inspiring members to build thriving communities in which they live and work and to make a positive difference to the environment. In early 2021, Jo was appointed Chair of the BiTC Scotland Climate Action Group, which has been established to support businesses across Scotland to reduce their carbon emissions and accelerate the journey to net zero.
To help deliver improved outcomes for customers and drive further focus and action on water efficiency, Jo is also a member of the Defra Senior Water Demand Reduction Group, a non-executive Director of CMA Scotland and was recently appointed as a Non-Executive Director of the MOSL Board, representing unassociated retailer members.