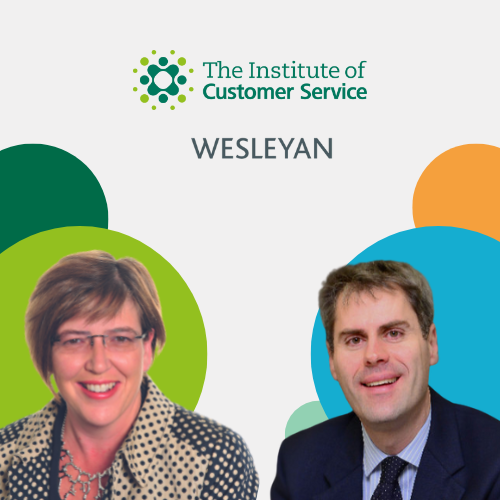 Head to Head with Mario Mazzocchi (Wesleyan)


Mario Mazzocchi, Group CEO at Wesleyan, will be meeting with Jo Causon, CEO of The Institute of Customer Service, as part of our Head to Head series discussing leadership and challenges faced.
Mario became Group CEO at Wesleyan in August 2019, having previously served as Chief Operating Officer upon joining Wesleyan in December 2018. He previously worked at Lloyds Banking Group, where his most recent role was Chief Operating Officer for their Insurance & Wealth Division.
Previous roles at Lloyds Banking Group include Managing Director of the Financial Planning and Retirement Business Line at Scottish Widows, Chief Operating Officer for the Commercial Banking Division, Operations Director of Asset Finance and Head of Brand for the Group.
Mario has extensive experience in various industries, having completed a Political Science degree from University degli Studi di Torino, and worked in many sectors, including marketing, sales and strategy markets.