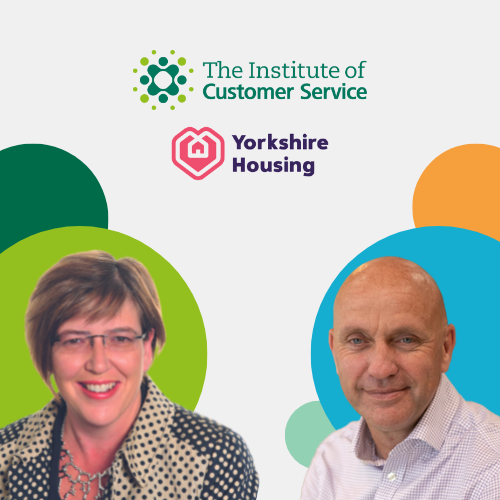 Head to Head with Nick Atkin (Yorkshire Housing)


Nick Atkin, CEO at Yorkshire Housing, will be meeting with Jo Causon, CEO of The Institute of Customer Service, as part of our Head to Head series discussing leadership and challenges faced.
Nick is a highly successful Chief Executive and an expert in housing – a field he chose to specialise in by completing a BSc Housing and Environment Studies Degree from The Manchester Metropolitan University. He previously acted as the Board Director at Northern Housing Consortium, and also held the position of Group Chief Executive at Halton House Trust before becoming CEO at Yorkshire Housing. He is also a current board member at HACT Housing.
Nick has a track record of leading organisations through transformational change and driving performance improvement, with a focus on maximising the untapped potential from businesses and people. He is a big believer in innovation and pushing the boundaries of what's possible. He uses the power of digital to drive change and is also a disruptor in the 'future of work' debate. For him, leadership is about being authentic and keeping it real.
He is highly experienced in engaging at a national and regional level through an engaging personal style with a wide range of housing and health organisations. He has worked with numerous councils, politicians, government departments and agencies, and is regularly included in the top 25 list of most influential people in housing.