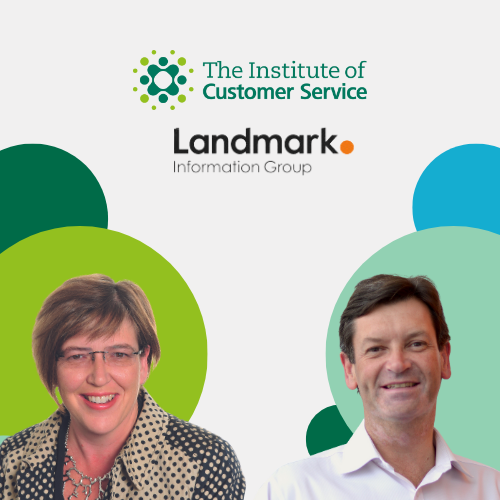 Head to Head with Simon Brown (Landmark Information Group)

Simon Brown, Chief Executive Office of Landmark Information Group, will be meeting with Jo Causon, The Institute's CEO, as part of our Head to Head series to discuss leadership and challenges faced.
Simon was appointed Chief Executive of Landmark Information Group in November 2018. Simon brings to Landmark a wealth of business leadership and technology experience gained in telecommunications and technology industries, having taken many companies to market-leading positions in their fields. Simon has achieved this with a background combining a rare mix of large corporate executive experience with fast-paced start-up/privately held company execution, and three company exits.
Simon has led a number of VC-backed companies in the telecommunications sector as CEO, achieving high growth and global market leadership in each case. Simon has also a co-founded a technology business which is a world leader in the development of drone ID and tracking technology.
Prior to this Simon spent 14 years at Nokia Networks. While at Nokia Simon was responsible for the multi-billion Euro P&L performance and product BU operations in EMEA. During his tenure at Nokia Simon also took numerous Nokia businesses to market leadership positions in various global geographies, managing and delivering high growth in often complex environments.