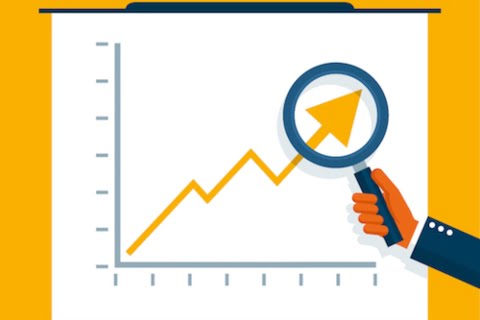 First Direct has come top in the latest UK Customer Satisfaction Index (UKCSI), which was published on Wednesday by the Institute of Customer Service. The banking provider topped the national measure of UK customer satisfaction with a score of 86.7 out of 100.
John Lewis came a close second with a score of 86.5, while M&S Bank took third place with 86.3. Next, which reported overall sales growth of 1.5% for the last two months of 2018, was ranked fourth.
Amazon, which topped the July UKCSI and became the world's most valuable listed company this month, took fifth position.
Retail food and retail non-food were the highest scoring sectors, followed by banks and building societies. Three banks are in the top 10, while the upper part of the index is dominated by retail brands, who make up almost half of the top 10 and top 20, despite a tough year for the high street.
Discounter supermarkets fared well, with Iceland proving to be the supermarket consumers are the most satisfied with for the second time in a row. Its score of 83.2 was followed closely by Aldi.
The insurance sector, helped by top 10 rankings for Nationwide Insurance at number nine and LV= at 10, is the only sector to have risen by more than one point.
Overall, the UKCSI puts customer satisfaction at its lowest since July 2016, the third consecutive drop in a six-month period.
Jo Causon, CEO of The Institute of Customer Service warned that in the current climate "it is vital organisations get the basics right first: efficiency of service, complaint handling and the actual customer experience."
Causon continued: "The uncertainty we're currently navigating as businesses, consumers and citizens has for the moment, no clear end. Brands can overcome this difficult time by understanding what is genuinely important to today's consumer and acting on this."