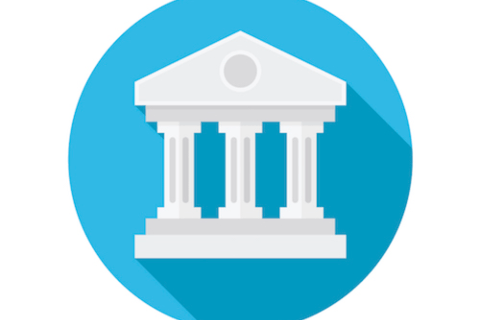 Banking provider, first direct, tops the UK Customer Satisfaction Index (UKCSI), published today by The Institute of Customer Service, with a customer satisfaction score of 86.7 (out of 100).
The UKCSI is the national measure of UK customer satisfaction. Published twice a year, it rates customer satisfaction at a national, sector and organisational level across 13 sectors, incorporating the views of 10,000 consumers on 247 brands. Retailer, John Lewis, and M&S Bank follow immediately behind first direct with scores of 86.5 and 86.3 respectively. High street brand, Next, ranks fourth.
Next recently reported overall sales growth of 1.5% for the last two months of 2018, against a backdrop of ever-growing challenging conditions on the high street. Online giant, Amazon, which became the world's most valuable listed company this month, takes fifth position. The Index reveals M&S Bank is the top performing brand in the UKCSI's 'emotional connection' dimension, which measures the extent to which an organisation engenders feelings of trust and reassurance in customers.
Three banks and building societies make up the top 10 in a year where providers have been compelled to publish their customer ratings by the Competition and Markets Authority. The Institute's research shows a brand achieving high ratings for customer experience (such as ease of doing business with, getting things right first time) and on measures like emotional connection, customer ethos and ethics can engender higher levels of satisfaction, particularly when paired with a customer-centric approach.
The top 10 rated organisations in January 2019 are:
1. first direct
2. John Lewis
3. M&S (Bank)
4. Next
=5. Amazon.co.uk
= 5. Nationwide Building Society
7. Netflix
8. Argos
9. Nationwide Insurance
10. LV=
The upper part of the index is dominated by retail brands, making up almost half of the top 10 and top 20. John Lewis outperformed other historically bricks and mortar retailers as the leading non-food retail brand. Iceland is the supermarket consumers are most satisfied with for the second time in a row with a score of 83.2, followed closely by Aldi. Retail food and retail non-food are the highest scoring sectors in this latest iteration of the UKCSI, followed by banks and building societies.
Insurance is the only sector to have risen by more than one point, helped by top 10 rankings for Nationwide Insurance at number nine and LV= at 10. Overall, the UKCSI puts customer satisfaction at its lowest since July 2016, the third consecutive half-year drop. More than 25 different customer measures are surveyed as part of the UKCSI, including staff professionalism, the quality and efficiency of the service, trust and transparency, the actual customer experience, complaint handling and ethical dimensions.
To reflect evolving customer priorities, an additional set of measures reflecting consumer emotional and relationship needs were introduced in this latest iteration of the UKSCI. These include whether consumers feel organisations keep their promises, do'the right thing' in business practices and make them feel reassured.
Jo Causon, CEO of The Institute of Customer Service, said: "In today's complex world, it is vital organisations get the basics rights first: efficiency of service, complaint handling and the actual customer experience. On top of this, consumers are placing growing importance on trust, transparency, emotional connection and ethical behaviour. Our research shows there's a compelling argument for meeting both these types of customer priorities for a profitable business return. In the food retail sector, Co-op Food is the most improved supermarket, in line with a 7% sales growth and market share increase of 0.2%. Companies whose customer satisfaction was at least one point higher than the sector average earned average sales growth of 6.9%, compared to 1.5% for those with lower than average satisfaction; showing a clear ROI on exceptional customer service."
Jo Causon, CEO, The Institute of Customer Service continued: 'The uncertainty we're currently navigating as businesses, consumers and citizens has for the moment, no clear end. Brands can overcome this difficult time by understanding what is genuinely important to today's consumer and acting on this."
For further information please contact: media@icsmail.co.uk
About The Institute of Customer Service. The Institute of Customer Service is the professional body for customer service delivering tangible benefit to organisations and individuals so that our customers can improve their customers' experience and their own business performance. The Institute is a membership body with a community of over 500 organisational members – from the private, public and third sectors, and over 3,000 individual memberships.
For more information about The Institute of Customer Service go to www.instituteofcustomerservice.com.
About UKCS: UKCSI (UK Customer Satisfaction Index) is The Institute of Customer Service's national measure of customer satisfaction. It provides insights into the state and direction of customer satisfaction at a national level, across 13 key sectors and for individual organisations. UKCSI was launched by The Institute of Customer Service in 2008. It provides a unique way of measuring the current customer satisfaction of UK customers, as well as trends over time. The July 2017 UKCSI results included in this report are based on 43,500 survey responses. Each response is a completed online questionnaire relating to the customer experience with a specific organisation. These responses are provided by over 10,000 individual customers. The respondents are representative of the UK adult population, according to region, age and gender.