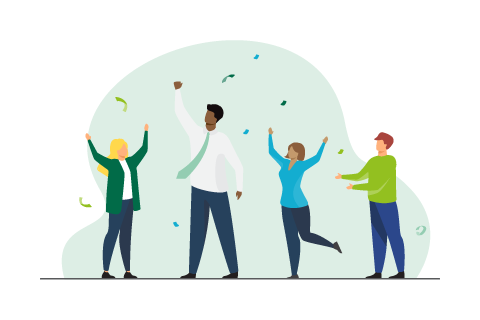 As National Customer Service Week (NCSW) draws to a close, we can safely say the response has been emphatic. Businesses celebrated their teams, teams celebrated their service heroes, and one message rang loud and clear throughout it all: the value of great customer service cannot be overstated.
This applies across every industry sector, and it is clear in a troubling climate impacted by societal pressures and economic uncertainty, we need to do more to focus and invest in service, to reap the dividends.
That message feels more relevant this year than ever before. Businesses, consumers, and policymakers are facing pressure from all angles – from the cost-of-living crisis through to the rising lawlessness that I wrote about last week. We all want to see a change for the better, and this week's spotlight through NCSW on all aspects of the customer experience should remind us that much of the change we want is rooted around how we balance our organisational priorities. The emphasis that we are placing on the customer, the service culture and employee relationship, how we treat our suppliers to get the best outcome for the various stakeholders.
The bedrock of sustainable growth
Each day this week we have spotlighted a different theme: The Future of AI (Artificial Intelligence), Service with Respect Day, Customer Service as a Profession, Driving Sustainable Growth, and Service Recognition Day.
And for me, it's the concept of 'Driving Sustainable Growth' that speaks loudest to our core mission. Good service isn't a cost or an initiative to dial up or down – it's the cornerstone of lasting success. It enhances brand loyalty, improves productivity, elevates staff morale (making them easier to retain) and – crucially – supports the bottom line.
For business leaders and boards, this means creating a culture where service is a focus every week of the year. And as we have seen from the overwhelming response to and engagement with our activities this week, the enthusiasm to instill a service culture – and champion those who are doing it right – is not in short supply.
So as National Customer Service Week comes to an end, let's take that energy and spirit of this week into the rest of the year and beyond. Don't just share it on social media; embed it in your business plans for the coming year and consider the part service can play for you as a strategic differentiator.