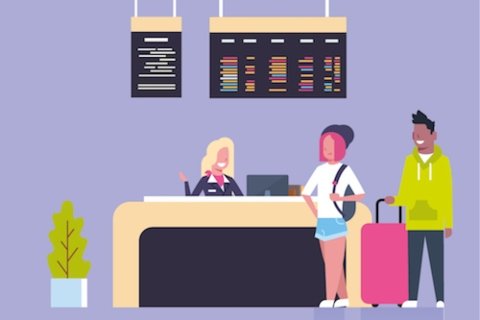 Average customer satisfaction for the tourism sector remains above the UK average in the latest UK Customer Satisfaction Index (UKCSI), published by The Institute of Customer Service.
A score of 80.3 out of 100 in the January 2019 index, which was published last month, is 2.6 points above the UK all-sector average, and means that the sector is ranked fifth out of 13. Overall customer satisfaction is the same as in July 2018, but slightly lower than a year ago, to the tune of 0.4 points.
Tourism is rated above the all-sector average on all experience measures, especially when it comes to the ease of using an organisation's website. However, measures for helpfulness and competence of staff have fallen slightly (by 0.2 points) compared to a year ago.
10.9% of customers experienced a problem with an organisation, 1.7 percentage points more than in January 2018, but below the all-sector average of 13.9%. The biggest cause of complaints was quality or reliability of goods/services, which was cited in 41.4% of complaints.
Satisfaction with complaint handling has improved, especially for outcome of the complaint (up 0.5 points out of 10), staff attitude and speed of resolving a complaint (up 0.4). However, the number of experiences rated as right first time fell by 5.3 percentage points to 78.6%.
The sector, which includes scores from 19 tourism organisations, is bettered only by retail (non-food) when it comes to its rating for the customer ethos and emotional connection dimensions of customer satisfaction.
Jet2holidays.com topped the sector with a score of 82.5, beating off competition from Premier Inn and Trivago, which scored 82.4 and 81.9 respectively. Premier Inn continued its achievement of scoring at least two points higher than the sector average in every UKCSI since January 2016.