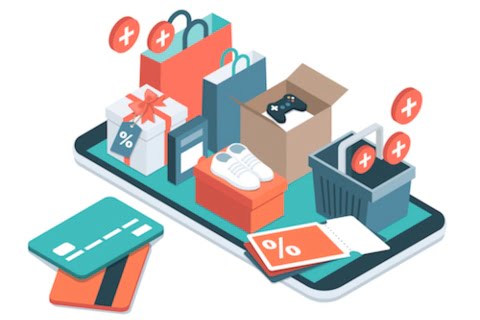 2018 was a tough year for the high street, but it's not all doom and gloom, with retailers (food and non-food) making up eight of the top 20 best-performing companies in the UK for customer service.
Indeed, the retail (non-food) sector tops the charts in the latest UK Customer Satisfaction Index (UKCSI), published by The Institute of Customer Service.
A score of 81.6 out of 100 in the January 2019 index, which was published last month, is 3.9 points above the UK all-sector average and means that the sector is the highest rated out of 13, despite a 0.4 point fall compared to its January 2018 score.
The sector is rated better than the all-sector average on all experience measures, especially price/cost, which is 0.7 points higher than the average. Retail (non-food) is also at least three points higher than the UK average for the customer ethos, emotional connection and ethics dimensions of customer satisfaction.
The number of customers who experienced a problem with an organisation has increased and satisfaction with complaint handling has fallen, although it is still well above the UK average. Helpfulness and competence of staff have also fallen slightly, by 0.1 points.
John Lewis was the highest rated organisation with a score of 86.5, followed by Next and amazon.co.uk with scores of 85.8 and 85.4 respectively. John Lewis and Amazon have each achieved a UKCSI at least one point higher than the sector average in every UKCSI since January 2015.
While three organisations, Argos, Boots UK and Sports Direct, have improved by at least 2 points compared to January 2018, 10 organisations scored at least two points lower compared to a year previously.
Jo Causon, CEO of The Institute of Customer Service, commented: 'Retailers offering a superior customer service experience will earn loyalty and repeat custom. In difficult trading conditions, driving down prices is a zero-sum game which risks damaging the sector as a whole. By maintaining standards and driving up a genuine focus on the customer, businesses can differentiate themselves on service, offering an omni-channel experience, with friendly, competent staff at its core.'