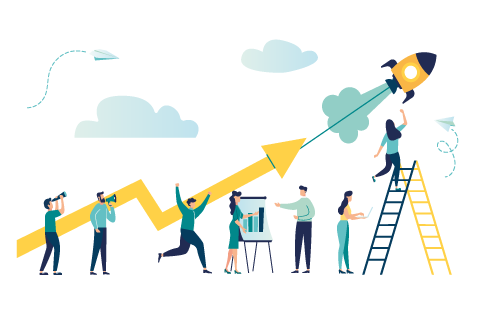 As schools return and holiday season draws to a close for most workers, it is important that we, as service leaders, pay due attention to those who have seen us through a tumultuous summer of disruption. From ongoing supply chain issues, to rising energy prices, strikes and flash floods, those on the frontline throughout July and August have faced challenging times. As we strive to overcome the economic challenges ahead, we should remember the individual effort that underpins service delivery and give greater attention to the fact that the service agenda provides a genuine opportunity for the UK to focus on as we navigate the difficult times ahead.
What we are facing into as a country, businesses and employees is something we haven't experienced for some time. Given the importance of the service agenda to the performance of UK PLC, we need to address the divisions and polarisation we are seeing and rethink and reset.
With the financial returns of hard work stretched ever thinner for "Generation Rent", a growing rejection of capitalist ideals in some areas is penetrating pop culture in the shape of popular new TV series such as Severance, films such as Nomadland and even Beyonce's latest track 'Break My Soul' with lyrics such as "I just quit my job", "work by nine, then off past five". The business consequences of this break with corporate cultural norms are already being experienced in the workplace.
So how can we as leaders recognise the desire for change, and the pressures our teams are under, while coping with rising bottom line costs and falling top line revenues? The answer lies in engagement and empowerment of our frontline workforce, whilst also recognising that a service lead culture across the whole organisation is the only way we are going to address these issues. We can counter the idea that each of us is merely a cog in a wider machine, through personal development plans and clear career paths. Upskilling and empowering staff is a proven route in retention, with employees less likely to look outside of the workplace for personal fulfilment if they are offered training and development opportunities. We can highlight the number of people in senior management roles that have a background in service and celebrate this across our organisations.
We must also, as service leaders, take a long hard look at our own ambitions and commitments and reflect on how these are serving our teams, our customers and our stakeholders. Thinking more about the genuine value of business in society, the areas of business and society need to be joined and not seen as poles apart – good business delivers for its employees, customers and stakeholders. The key is getting this in balance for all – through the preservation of traditional values.
As service leaders we should all stand up to the questions being asked by those tempted to lie-flat, or quietly quit and ensure that our workplace delivers greater value to all.