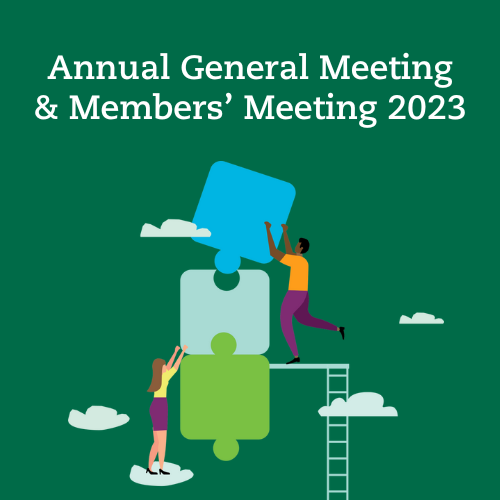 Annual General Meeting and Members' Meeting 2023 (18 Jul 2023)


The Institute of Customer Service's Annual General Meeting and Members' Meeting is an exclusive, member-only event offering you an excellent forum to network with the UK's leading organisations and learn from best practice.
Our 26th AGM and Members' Meeting will take place on 18th July, 2023 at Glaziers Hall, London, where you will be welcomed by Jo Causon, CEO of The Institute.
We will explore themes that help business leaders navigate the current challenging landscape, such as the importance of trust, the future of AI, the profession of customer service and emerging customer service trends.
We encourage all members to attend and participate, as it is a great opportunity for them to share ideas, network with their peers, and for their voices to be heard, as each organisation receives one vote during the event.
Our Members' Meeting will feature a panel of experts in AI and customer service and cover the below topics:
AI and the impact on customer service

Challenges in the adoption of AI in a service context

The future of AI in service and the impact on people
Our panellists include:
Alison Jaap, Customer Care Director, OVO
Simon Shaw, Director, Digital Care, Virgin Media O2
Wayne Calderbank, Director of Data and Insight
Agenda:
9:00 am: Registration and refreshments upon arrival
9:30 am: Welcome and introductions
9:45 am: AGM starts – review of 2022-23 and 2023-24 business plan
10:45 am: Refreshment break
11:00 am: Members meeting – Speaker and panel session
12:00 pm – 1:00 pm: Lunch and networking
1:00 pm: Close
Resources:
Spaces are limited, so please register now. We reserve the right to limit each member to two places should we hit the venue's capacity. Each organisation receives one vote during the event. If more than one person per organisation votes, only the first vote will be counted.
If you have further queries please contact icsevents@icsmail.co.uk or call us at 0207 260 3034.