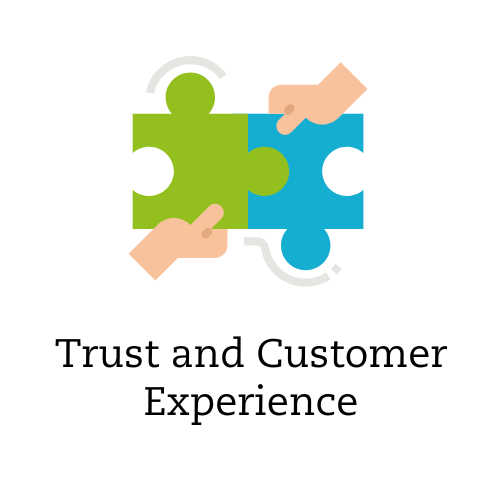 Trust and Customer Experience (15 Sept 2023)

Our Trust and Customer Experience workshop, facilitated by The Institute's Academy experts, will help you build knowledge and understanding of the components of trust and the importance it plays in your organisation's customer service strategy and culture. It will also explore trust as a key measure and driver of satisfaction.
This interactive workshop is ideal for people who are responsible for managing teams who are developing and delivering trusted customer relationships, people who are developing strategies and/ or responsible for customer measures and other key performance indicators. People involved in developing brand and reputation will also find this relevant.
At our interactive workshop, you will explore:
The impact of trusted relationships and reputation on customer satisfaction and business performance
The drivers and dimensions that sit behind and influence trust
Trust makers and breakers and how your organisation measures up
Trust as a key metric
The key elements that build a culture of trust
You will also receive these practical tools:
A copy of our Breakthrough Research – Who Do You Trust? Improving trust through customer service
Workshop slides with key learnings
Our trust makers and breakers assessment to be used with your team and/ or organisation, as an internal audit or to support a session with stakeholder engagement
The workshop runs in a small group of a maximum of 12 participants, which gives plenty of time for your questions. The virtual format includes group work, information sharing, and learning from best practice and the latest insight. Our facilitator will present, review scenarios, and provide you with examples.
Please note that this ticket is non-refundable or transferrable in terms of date. If for any reason you are not going to be able to attend, we will accept a replacement person, subject to your prior notification.