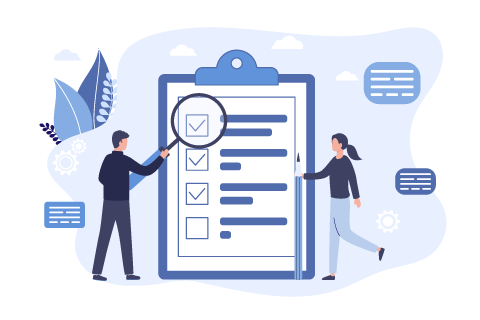 This week saw the return of Parliament for the first time in 2023 and there is no doubt there is much work to be done. As the nation battles against a challenging economic climate, the need for strong political leadership has never been greater. At The Institute, we will as ever engage with the Government, all political parties and other public officials to enhance understanding of the positive impact of service on the UK Plc – working with them to shape our Service Nation and help us accelerate out of any potential recession.
Through the All-Parliamentary Group for Customer Service (come to our Annual Conference for a unique flavour of what the group achieves), alongside ongoing briefings with supportive Parliamentarians, we will drive forward several key themes in 2023, with the goal of developing the UK into a global service leader.
Establishing a true Service Nation will be essential to pulling the nation through the current cost of living crisis. We all need to continue to drive understanding and awareness amongst key political stakeholders of the link between excellent customer experience and strong business performance.
Concurrently, as the service agenda develops, investment in skills and resources to ensure service teams are adequately trained and organisations able to balance human and digital skills will be critical. What should the Government's skills agenda do to push forward key transferable service skills, and how can the current apprenticeship levy be adapted to encourage investment in those skills that are vital to the UK economy?
Against the backdrop of an increasingly polarised society, we'll work with Parliamentarians and other partner organisations to explore how firms are – and can – deal with the most disadvantaged and excluded. This includes those facing digital exclusion, or customers in a vulnerable situation. We'll push for the right support for those facing spiralling debt amidst the cost of living crisis whilst encouraging them to engage with the issue to get the help they need.
We will also explore what service level expectations should be. We want to reduce exclusion in regulated sectors for customers. We will continue to work with regulators to ensure service is a crucial aspect of what they are driving, helping them recognise the importance of service – and to incorporate consistent and comparable service metrics into regulatory frameworks.
And of course we will continue our vital work to protect customer-facing workers from hostility and abuse through our Service with Respect campaign. New legislation introduced last year following our campaign call has helped to ensure these workers are better protected, but does not signal an end to our work. We will continue to work closely with our Parliamentary Champions, the Home Office and Department for BEIS to monitor the impact of the change in the law and its effectiveness as a deterrent.
There is much to be done, and a long road ahead for us all, but we enter the year with a renewed focus on helping drive the UK's position as a Service Nation to which the rest of the world aspires and look forward to working with our members, the media and politicians of all stripes to turn this vision into a reality.