The UK Customer Satisfaction Index (UKCSI)
The UKCSI is the national barometer of customer satisfaction published twice a year by The Institute of Customer Service since 2008. It is an independent, objective benchmark of customer satisfaction on a consistent set of measures on over 279 organisations and organisation types in 13 sectors.
The UKCSI provides a unique way of tracking and comparing customer satisfaction performance across the UK economy. An organisation's inclusion in the UKCSI is unrelated to membership of The Institute. The UKCSI is designed to give an objective view of the state of customer satisfaction in the UK.
July 2022: key findings
The July 2022 UK Customer Satisfaction Index (UKCSI) is 78.4 (out of 100), up 1 point compared to a year ago but the same level as in January 2022.
45% of customers chose an organisation because of at least one aspect of its local relevance or commitment
17.3% of customers experienced a problem with an organisation, the highest level ever recorded in the UKCSI.
35% of customers would be prepared to pay more to guarantee excellent service, whereas just 12% would be willing to sacrifice quality of customer service to receive the lowest possible price.
The highest rated organisations are UK Power Networks (86.5), Timpson (86.4) and John Lewis (86.3).
Jo Causon on Nicky Campbell BBC Radio 5 Live
Latest UKCSI State of the nation report - July 2022
What the UKCSI includes
The UKCSI includes an index score for organisations and sectors based on customers' responses across a range of metrics. The UKCSI also features insight about customer satisfaction with different channels and types of experience and in some cases different types of product or service.
We also highlight evidence about the relationship between customer satisfaction and trust, reputation, recommendation and financial performance.
What are the UKCSI questions based on?
The UKCSI is based on the top customer priorities described in the report "Customer Priorities: What Customers Really Want". 
The questions in the UKCSI are based on customers' priorities – the attributes of customer experience with organisations that are rated as most important by customers. The Institute conducted recent research into customers' priorities to ensure that the UKCSI remains a relevant and essential benchmark. The output of this research is new insight into both customers' stated priorities, as well as "softer" factors which may not necessarily have a high stated importance, but nevertheless show a strong relationship with customer satisfaction.
How to use the UKCSI
Organisations use the UKCSI to identify emerging and long-term trends in customer experience. The UKCSI highlights the characteristics and differentiators of the highest performing organisations as well as key areas for improvement.
The UKCSI is designed not primarily as a league table but as an independent benchmark and source of knowledge to complement and enhance the insight that organisations already collect.
How many UKCSI sector reports are available?
13 sectors reports:
Automotive
Finance
Insurance
Leisure
Public services (Local)
Public services (National)
Retail (Food)
Retail (Non-food)
Services
Telecommunications
Tourism
Transport
Utilities
How to use the UKCSI Sector reports?
UKCSI sector reports allow you to:
benchmark customer satisfaction performance against other organisations in the sector on over 30 customer experience metrics
analyse overall customer satisfaction, NPS, customer effort, trust, reputation
link customer satisfaction to future buying behaviours, including consumers likelihood to repurchase, remain a customer and recommend
identify what differentiates the highest and lowest performing organisations in each sector
understand the latest evidence about drivers of complaints and satisfaction with complaint handling
compare findings with your own customer surveys, business benchmarking surveys or voice of the customer analysis
identify key areas of focus, create improvement plans and set measures.
UKCSI resources available to members *
The main UKCSI report on the state of customer satisfaction in the UK can be accessed here.
Institute organisational members are in addition entitled to a sector report with sector-specific insight and trends and metrics for organisations in the sector.
Members can also access a sector resource pack which contains key measures in spreadsheet format as well as additional sector-specific data and insight.
*Specific benefits vary by membership level
How to benchmark my organisation against the UKCSI?
Business Benchmarking is a measurement of customer satisfaction that your organisation can use to benchmark against leaders in your sector and beyond. Identify strengths and areas for development and benchmark your performance with other organisations. Access the Business Benchmarking page for more information.
Core UKCSI methodology
Each UKCSI incorporates two sets of data to create a rolling measure of customer satisfaction.  Each UKCSI includes responses collected in March to April and September to October each year.
It is representative of the UK adult population by region, age and gender.
Customers are asked to rate their experience of dealing with a specific organisation in the previous three months.  Customers can only choose one organisation per sector but can complete the survey for up to five different sectors.  The UKCSI currently comprises of 45,000 total responses.
How the UKCSI score is calculated
The UK Customer Satisfaction Index (UKCSI) scores are expressed as a number out of 100.  The UKCSI score for each organisation is the average of all of its customers' satisfaction scores for each of the metrics, multiplied by ten, with a weighting applied reflecting the priority score for each measure.  The sector score is the mean average of all responses for that sector, multiplied by ten.  The overall UKCSI is based on the mean average of each sector's score.
How the UKCSI works
The UKCSI is based on 45,000 responses from an online customer panel. Typically it includes 3,000 responses from each sector except for Transport and Utilities. (6,000 responses each).
Customers rate their experience of an organisation they have recently dealt with on over 25 metrics of customer satisfaction, covering Experience, Complaints, Customer Ethos, Emotional Connection and Ethics. The measures are based on The Institute's research into customer stated priorities and attributes that correlate strongly with high levels of customer satisfaction.
UKCSI Reports
£1,995.00
Organisational results for the Telecommunications & Media sector and sector-level complaints information
Sample UKCSI reports
Sorry, no results match your search criteria.
Success Stories
Edinburgh Trams making the most of membership to deliver excellence for Edinburgh
Watch Dean Anderson, Customer Experience Manager at Edinburgh Trams, share how membership has helped them improve customer satisfaction and increase employee retention.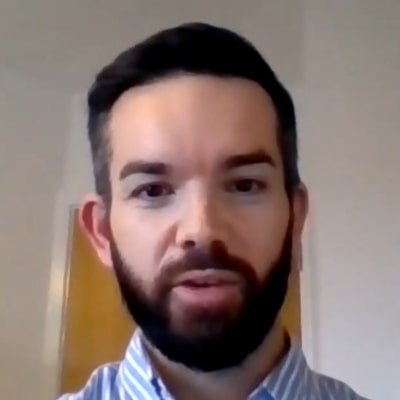 Video: first direct's secret on consistently being in the top 10 in the UK Customer Satisfaction Index
Discover how first direct has used customer service as a differentiating factor over the years to maintain its position in the top 10 in the UK Customer Satisfaction Index.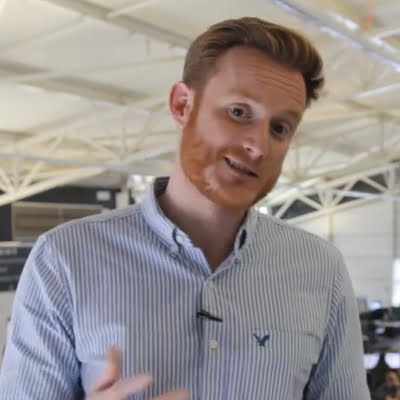 Harnessing the Power of Customer Service
Kendal Morris, General Manager Customer & Social Delivery at SP Energy Networks, describes how their membership with The Institute of Customer Service helped the organisation create a culture shift that enhanced customer service levels.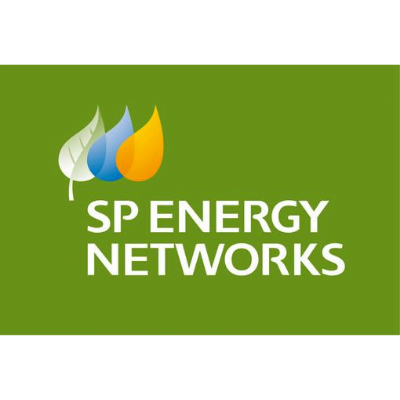 Video: LV= on the UK Customer Satisfaction Index
Peter Sinden and Heather Smith from Insurance firm LV= talk about what the UKCSI and membership of The Institute means to them.