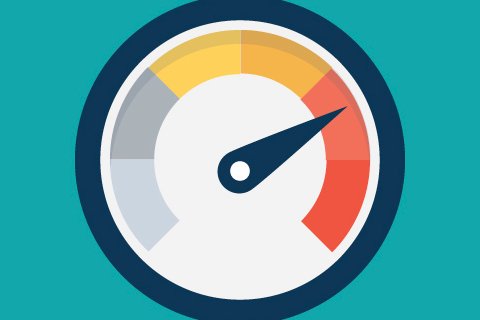 By Jo Causon, CEO, The Institute of Customer Service
If anything is more incredible than Leicester City's Premier League triumph, it is the amount of positive discussion and coverage it has received. The triumph of the underdog has captured the public imagination and seems to have genuinely inspired people – even my Tottenham supporting colleague has only good things to say about Claudio Ranieri and the boys from the King Power Stadium.
Without wanting to jump on the bandwagon, an article published on the BBC Sport website last week got me thinking about how customer experience leaders could apply some of the secrets of Ranieri's triumph to their own business challenges. If this unexpected success tells us anything, it is that an organisation's size or budget do not need to constrain the ambition of its customer goals, providing it is willing to follow three simple principles concerning insight and its application.
It may sound obvious, but whether it's about beating expectations to win the Premier League or delivering memorable, unique customer experiences, it is not what you know, it's how you use it.
1. Making the plan: In football as in business, when setting objectives it is tempting to try and make an impact quickly. This in turn can make change seem expensive, if organisations spend money without a clear sense of what they want to achieve or worse, invest heavily in new people, processes or knowledge without realising what is already available to them. Ranieri took a different approach when appointed as Leicester City manager. His first priority was to carefully audit what was available to him, and only then did he make the few additions needed to establish the counter-attacking playing style and the fitness regime that brought so much success.
Despite the common assumption that success is linked to spending, Leicester's story shows us that even the 'little guy' can make the changes needed to deliver awesome customer experiences. With a clear customer experience plan that builds on rather than replaces what already exists, leaders can achieve success for far less time and money than they might have thought.
2. Different skillsets and departments working together: Despite the talk of beetroot juice and the cryotherapy ice chamber, some of the most important innovations at Leicester City are actually in how different specialisms within the organisation have worked together to deliver this plan. While many other clubs invest heavily in nutritionists, physiotherapists, psychologists or data analysts, what makes Leicester different is the way that Ranieri as a leader has integrated all these specialisms into the decision-making process.
As former Liverpool fitness and conditioning coach Darren Burgess told BBC Sport: "Quite often, the coaches [elsewhere] don't listen." Ranieri's approach shows any customer experience leader that it is possible to convince different specialisms that working together need not be a threat to them. Success comes from galvanising different areas of expertise around a common goal and making it clear to each, whether researchers or operations leads, that they make a far larger contribution to the wider customer plan by working together than by working alone.
3. Bringing together different forms of knowledge. This cooperative approach means that a more integrated and strategic approach can be taken to the information needed to achieve success. Each source of data can contribute to planning and decision-making on its own merits. So sports scientists collect and analyse physical performance statistics, from GPS vests worn during training or from equipment in the gym. Coaches observe and report on football performance from the training pitch. And players complete short surveys after each session, capturing their perspective on fitness levels, diet and sleeping patterns.
The shared focus Ranieri has created on the overall goal means that unlike in the past, there are no disputes between coaches who claim they 'know the game better' and analysts who pretend that only they can provide 'accurate' or 'robust' data. Instead, if a player reports a fitness issue, it is explored jointly via data on his physical performance on the pitch, his coaches' observations and deeper analysis of questionnaire data on recent sleep or appetite. The lesson for business leaders is clear – success comes from effective arrangement of different sources of knowledge around the customer objectives.
By taking this approach, it is far easier to see how data on shifting sales patterns is enhanced by customer research, rather than replacing it, or how the views of frontline staff can complement and support the market research or analytics programme. To create a truly consistent and meaningful experience, businesses need to integrate all the knowledge at their disposal as part of a wider plan, and to bring different sources together in new ways that reveal new truths about customer expectations or behaviour. What does it mean? Ranieri's hugely impressive achievement in winning the Premier League with a squad costing less than quarter of last year's champions (Chelsea) shows us what can be achieved with very limited resources, providing leaders are willing to take on the challenge of aligning their organisation around a set of clearly defined goals.
Key to this is the recognition that the solution does not lie in collecting more data or doing more research in pursuit of the elusive 'killer insight'. Ranieri show us that any businesses can achieve success through the dogged pursuit of a plan that maximises what already exists, aligns different skillsets, and brings together disparate sources of information around the common goal of delighting customers. The message is very clear, if it is willing to challenge the status quo and do things differently, any business can deliver success against the odds. Will it be your business that is capturing the public imagination next?
The author, Dr Tom Wormald is MD of Deliberata, a new kind of insight business that helps organisations achieve awesome customer experiences through better use of what they know.