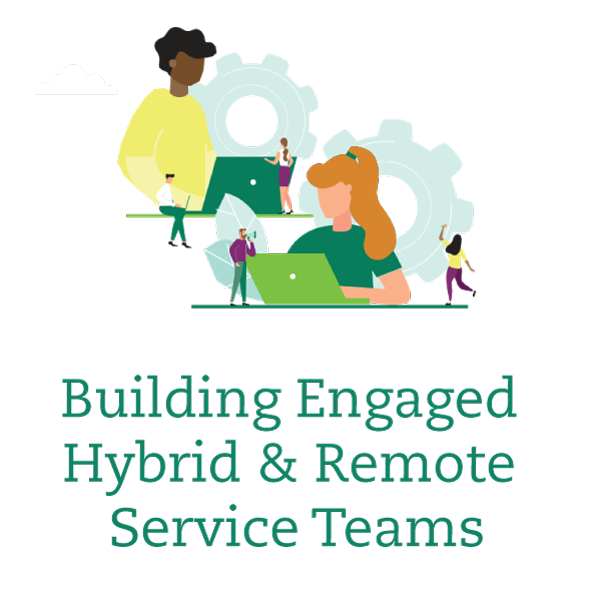 Building Engaged Hybrid & Remote Service Teams (28 April 2022)
Remote and hybrid are becoming the established ways of working. How can you best manage teams so they feel connected, engaged and deliver positive outcomes which drive customer satisfaction, loyalty, and trust?
Find out at our member only Building Engaged Hybrid & Remote Service Teams online workshop, facilitated by The Institute's Academy experts. This session is ideal for team leaders and managers with service-focused teams, working remotely or in a hybrid environment.
At our interactive workshop you will explore:
• how to adapt to and manage change
• how to use a broad range of communication effectively
• how to drive high levels of engagement and connection with your team
• how to measure success
• how to drive the team's culture
• ideas for leading, managing and collaborating remotely
• the customer service impact.
You will also receive these practical tools:
• a self-assessment tool to evaluate how you are engaging with your team
• a checklist to share with your team
• a template for a personal action plan to support with driving success.
We will share some the key findings from The Institute's latest Work with a Purpose breakthrough research, which included insight from over 250 senior managers and 1,000 employees across various sectors. This includes how work culture, environment and practices, in a customer service context, will change in the next 5 years.
We will also present views on which tasks are best done by employees based together in an office or remotely, giving you the opportunity to think about your team/organisation and what works best for you.
The workshop runs in a small group of a maximum of 12 participants, which gives plenty of time for your questions. The virtual format includes group work, sharing information and learning from best practice and the latest insight. Our facilitator will present, review scenarios and offer examples.
If you have teams of 12 or more, we can run the session for your organisation in groups of 10 to 12 people.
Please note that this ticket is non-refundable or transferrable in terms of date. If for any reason you are not going to be able to attend, we will accept a replacement person, subject to your prior notification.