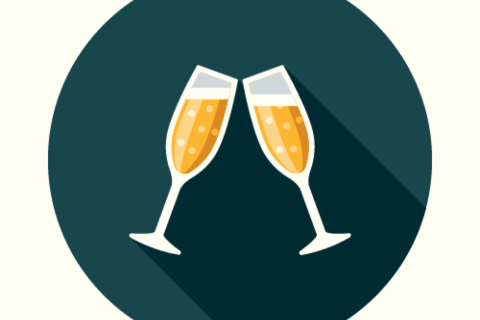 An own-brand Waitrose champagne has been named the best-value Christmas fizz by consumer group Which? A panel of experts nominated the Waitrose Brut NV as the most affordable Best Buy option, with the champagne ranked third overall in terms of its score.
The panel sampled 17 branded and supermarket own-label non-vintage (NV) brut champagnes costing £35 or less.
The 'decadent' Piper Heidsieck Brut NV was rated the highest by the experts with a score of 81%, while Veuve Clicquot Yellow Label NV also scored 81%, but was just pipped to first place. The Waitrose Brut NV came third overall with a score 80%, with its aroma of 'buttery baked goods' noted by the judges.
The cheapest champagne was by Lidl, with its Comte de Senneval Brut NV scoring 77%. It was said by the experts to have a beautiful touch of apple strudel. Lidl said that its customers should 'never have to compromise on items, whether they're essentials or luxury items such as champagne.
Waitrose announced that it was 'thrilled' to be 'rubbing shoulders' with renowned champagne brands such as Piper Heidsieck. The panel also tried 12 sparkling white wines priced at £12 or less, and scored Tesco Finest Prosecco Brut the highest, with the experts noting that it was a 'clean, classic prosecco' with 'fruity and floral notes'. It scored 76% and is priced at £8 a bottle.