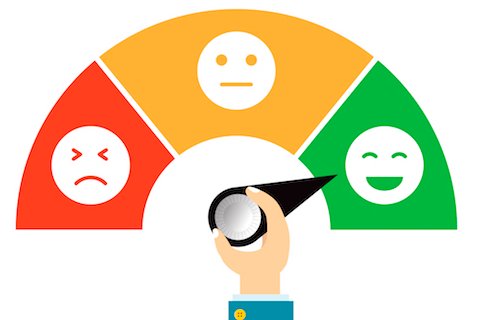 Evidence from the Institute of Customer Service's Beyond Measurement report suggests a range of factors are likely to influence the future measurement of customer service and business performance. Here are seven areas that are likely to grow in significance in coming years, as highlighted in the study.
1. The basics
As customer expectations have risen, the range of 'hygiene factors', those considered essential to companies' operational effectiveness, but often taken for granted by customers, has grown. While businesses are unlikely to see an improvement in performance as a result of delivering these well, poor delivery will have a severe impact on customer satisfaction and, potentially, buying behaviour. Therefore, organisations need to continuously find ways to improve underlying contributors to customer satisfaction, such as the accessibility of their products and services and the speed with which they respond to customer complaints.
2. Multi-channel interaction
Evidence from the Institute's UK Customer Satisfaction Index shows organisations with high customer satisfaction levels tend to perform consistently well across all channels. As a result, businesses need to measure customers' use of, and behaviour across, a range of channels, along with their effectiveness.
3. Emotional engagement
Organisations are increasingly looking to understand customers' levels of emotional engagement, which can help them predict consumers' future behaviour. According to the Institute's research, companies need to measure levels of trust, their ability to meet customers' needs and their capacity to collaborate with customers.
4. Invested employees
In order to deliver a consistent customer experience, and deal effectively with problems or unexpected crises, organisations need employees who feel they are empowered to exercise their judgement. These employees are increasingly seen as a key point of difference and a strong influence on customer buying behaviour. In fact, the latest UK Customer Satisfaction Index reveals employee attitude and behaviour is more important to customers now than ever before. It is therefore no surprise that many organisations see measures of employee engagement as essential to gauging customer satisfaction levels.
5. Data analysis
The Institute's research suggests organisations continually need to focus on generating insight into customer behaviour and priorities. Using multiple data sources, harnessing big data and assessing the relative importance of experiences across different channels are all key aspects of this.
6. Innovation
Customers' changing needs, new opportunities in technology, fresh sources of customer insight and intensifying competition mean organisations need to develop and accelerate their ability to innovate. This means identifying ways to test, pilot and measure the effect of new initiatives, to bring them to market more quickly, and benchmarking the firm's agility.
7. Partnerships and collaboration
Organisations frequently need to collaborate with partners and suppliers to deliver key aspects of their services. As a result, companies need to put in place measures to assess these relationships, and to ensure, where appropriate, that employee engagement embraces everyone involved in delivering the customer experience.