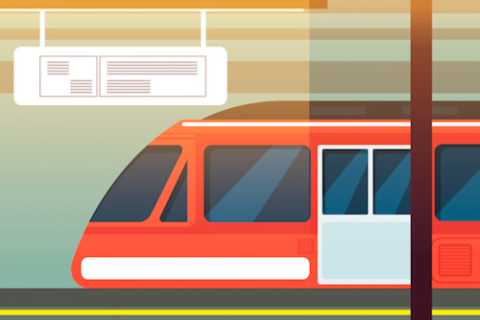 Customers travelling on British railways are currently experiencing longer journey times compared to passengers benefiting from high-speed networks in other countries.
A study by the Railway Gazette International has found that Britain has the 13th fastest trains in the world, despite being ranked second at the end of the 1970s.
In order to mimic real-life passenger experiences, the biennial World Speed Survey analysed the fastest average speeds reached by trains between two stations based on weekday timetables, rather than the maximum speed that the trains were capable of.
China topped the table in terms of the fastest services, while trains from European countries including Italy, France, Spain and Germany all clocked faster average speeds than their UK counterparts. UK train speeds averaged 111.6mph, compared to China's 197.4mph and the 169.3mph and 168.9mph achieved by Italy and France respectively.
Large portions of the UK's railway network currently rely on Victorian-era features, although HS2, the high-speed £56 billion line that is currently being built and will almost halve journey times between London and Manchester, will alleviate some of the strain that the current network is under.
Nick Kingsley, Managing Editor of Railway Gazette International, commented: "The speeds achieved by express trains on the east and west coast main lines are creditable considering the age of these railways. But running non-stop trains over long distances on routes shared with local, regional and freight traffic uses overall network capacity very inefficiently. Moving the fastest trains to purpose-built infrastructure in the shape of HS2 would alleviate the burden on the existing network in line with international best practice."
Nusrat Ghani, the UK's Transport Minister, said: "This underlines why HS2 is essential for our future rail network. We are also investing a record £48 billion to modernise the UK's rail network."