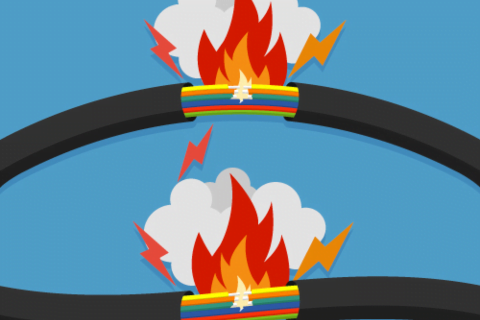 Which? has urged retail customers not to buy potentially flammable plastic-backed fridges and freezers, as stringent new safety standards come into force.
The consumer group has been campaigning for adjustments to the safety standard for appliances since 2017. Its testing found that plastic-backing on fridge freezers can be extremely hazardous and can accelerate the spread of a blaze in a house fire.
A report for the inquiry into the Grenfell Tower fire revealed that the plastic-backing on the fridge freezer where the fire started contributed to the spread of the blaze.
Although new safety standards for fridges and freezers were introduced on 11 July, Which? has revealed that it is has received no assurances from the Office for Product Safety and Standards that there are procedures in place to stop retailers from selling existing plastic-backed products. The consumer group believes that such models should be removed from sale immediately due to the safety risk.
Natalie Hitchins, Head of Home Products and Services at Which?, said: "These fire-risk products have been banned in the US for years, so new standards that will ensure they can no longer be manufactured for sale in the UK are long overdue. But it is deeply concerning that retailers may continue to sell these potentially dangerous models for many months to get rid of existing stock. If you are looking to buy a new fridge freezer, make sure you are vigilant and don't buy one with plastic backing. Retailers with any stock that was produced to the old standard should make the safety of their customers the number one priority and take them off sale immediately."
A spokesperson for the Department for Business, Energy and Industrial Strategy said: "Public safety is always our highest priority, and the law places a strict responsibility on manufacturers to make sure fridge freezers are safe before they are put on sale, with the UK having some of the toughest product safety standards in the world."